As the world embraced remote work, transforming homes into bustling offices has become a reality for millions. The journey from a makeshift workspace to a well-equipped and efficient home office has been exciting.
In this blog, you'll explore the top work-from-home essentials that will elevate your productivity and make your remote work experience seamless and comfortable.
1. Ergonomic Chair
A chair may seem like a simple piece of furniture, but when you spend hours sitting on it daily, comfort and ergonomics matter the most. Investing in an ergonomic office chair that supports your back, neck, and posture can make a difference.
Look for adjustable features like height, armrests, and lumbar support to customize it to your body's needs. Additionally, an ergonomic chair will make your work hours more comfortable and productive.
Recommended Ergonomic Office Chairs
HON Ignition 2.0 Ergonomic Office Chair
The HON Ignition 2.0 ergonomic office chair is a game changer designed to accommodate diverse body types and work styles. This office chair offers an adjustable lumbar support system that conforms to your lower back, promoting a healthy posture and reducing strain during prolonged sitting.
HON Ignition's breathable mesh back and contoured seat provides optimal airflow and comfort, keeping you cool and focused throughout your workday.
Crafted with attention to detail, the HON Ignition 2.0 features an intuitive synchro-tilt mechanism that synchronizes the seat and back movements, encouraging dynamic sitting and reducing pressure points. The arms' height, depth, and pivot can be adjusted to suit your preferences, ensuring maximum support for your upper body.
E-WIN Champion Series Ergonomic Office/Gaming Chair
The E-WIN Champion Series office and gaming chair features a high-density cold-cure foam that molds to your body, providing superior support and comfort during long hours of use. This chair caters to both gamers and professionals, featuring a sturdy steel frame and resilient components that guarantee unmatched durability and stability.
This chair's multifunctional tilt mechanism allows you to recline effortlessly, while the 4D adjustable armrests provide customizable support for your arms and wrists.
2. Standing Desk
A sit-stand desk is a game-changer for those who believe in an active work style. Switching between sitting and standing positions helps improve blood circulation and reduce the strain on your back and legs.
Opting for a sit-stand desk provides the flexibility to find the right balance, preventing the negative effects of prolonged sitting. Moreover, you may look for a sturdy, adjustable desk that suits your space and needs. If you use a laptop, add a laptop stand on your desk to elevate it.
Recommended Standing Desk:
Direction Desk Modesty Panel Acrylic
The Direction Desk Modesty Panel Acrylic standing desk is a sleek and modern addition to your office setup. Crafted from high-quality acrylic material, this modesty panel adds a touch of sophistication to your desk while promoting privacy and focus. The clear acrylic design seamlessly blends with any office decor, allowing your workspace's aesthetics to shine through.
Designed for easy installation, the Direction Desk Modesty Panel Acrylic standing desk attaches securely to the underside of your desk, creating a dedicated workspace zone. Enjoy an organized and professional environment with reduced distractions, making staying focused and productive throughout the day easier.
Costway 55x28 Inch Electric Adjustable Standing Desk
This technologically advanced standing desk allows you to seamlessly transition between sitting and standing positions with its smooth electric height adjustment mechanism. Also, the spacious 55 x 28-inch surface provides ample room for multiple monitors, documents, and other essential work materials, promoting a productive and organized workspace.
Crafted from sturdy steel and high-quality MDF materials, the Costway standing desk offers robust stability and durability, supporting a weight capacity of up to 110 lbs (50 kg). The quiet and efficient electric motor enables precise height adjustments, catering to users of various heights and preferences.
With its user-friendly control panel and anti-collision function, this sit-to-stand desk ensures a safe and effortless height customization experience.
3. High-Resolution Monitors
Investing in a high-resolution computer monitor is necessary when your work primarily involves staring at a screen. Notably, a larger computer screen with better resolution enhances your viewing experience and boosts productivity.
Moreover, you can also choose to work with multiple monitors. This way, you can multitask seamlessly, working on different projects without the hassle of constantly switching tabs.
Recommended Computer Monitors:
LG 27MD5KL-B 27" Ultrafine 5K Monitor
Experience stunning visuals and unparalleled clarity with the LG 27MD5KL-B 27" Ultrafine 5K computer monitor. This technologically-advanced computer screen monitor boasts a breathtaking 5K resolution (5120 x 2880 pixels) on a 27-inch IPS display, delivering lifelike colors, sharp details, and wide viewing angles.
The LG 27MD5KL-B features Thunderbolt 3 connectivity, enabling high-speed data transfer and video streaming with a single cable. This PC monitor is a productivity powerhouse, able to charge compatible devices and support multiple peripherals through its versatile Thunderbolt 3 ports.
Additionally, the monitor's wide P3 color gamut ensures accurate color reproduction, while its 500-nit brightness and HDR support add depth and vibrancy to your visual experience.
HP 24mh FHD Monitor
Immerse yourself in brilliant visuals with the HP 24mh FHD Monitor, a perfect blend of performance and affordability. This 23.8-inch Full HD monitor (1920 x 1080 resolution) delivers crystal-clear images and vibrant colors, making it an ideal choice for everyday computing, multimedia, and entertainment.
With the implementation of IPS panel technology, you can relish broad viewing angles that guarantee consistent image quality, enabling you to enjoy stunning visuals from nearly any position. Additionally, the 24mh computer monitor features a sleek and slim profile, complementing any workspace or home setup. Moreover, the ultra-thin bezels create a seamless multi-monitor setup, maximizing your productivity and multimedia experience.
Furthermore, equipped with HDMI and VGA ports, this monitor offers easy connectivity to various devices, providing flexibility in your digital workspace.
4. Ergonomic Keyboard and Mouse
Typing away all day can take a toll on your hands and wrists. Consequently, it's essential to opt for an ergonomic mouse and keyboard to prevent strain and potential injuries like carpal tunnel syndrome. By using these tools, you can promote a natural hand position, thereby reducing the risk of repetitive stress injuries. As a result, your fingers will glide effortlessly across the keys, ensuring a more relaxed and efficient typing experience.
Recommended Keyboard and Mouse:
SteelSeries Apex Pro Mi
The SteelSeries Apex Pro Mi mechanical keyboard is a cutting-edge keyboard engineered for peak performance. This keyboard features adjustable mechanical switches that allow you to customize actuation points for lightning response times.
With the keyboard's OmniPoint adjustable switches, you can set actuation anywhere between 0.2mm and 3.8mm, tailoring the keyboard's sensitivity to suit your style and preferences. In addition, the Apex Pro Mi offers dynamic per-key RGB lighting, illuminating your setup with stunning colors and effects.
Moreover, the aircraft-grade aluminum frame ensures durability and robustness, making it an ideal choice for working and gaming. Furthermore, this keyboard comes with a detachable magnetic wrist rest that adds ergonomic comfort, reducing fatigue during long periods of working or gaming.
Logitech MX Master 2S Wireless Mouse
The Logitech MX Master 2S wireless mouse is ergonomically crafted to provide ultimate comfort and precision for prolonged use. With its Darkfield high-precision sensor, this mouse allows you to navigate on virtually any surface, including glass, with unrivaled accuracy of up to 4,000 DPI.
Designed for seamless multitasking, the MX Master 2S features a unique dual connectivity option, allowing you to switch between multiple devices easily. Moreover, you can effortlessly control two computers simultaneously and transfer files with the Logitech Flow feature. Additionally, the rechargeable battery offers up to 70 days of continuous usage on a single charge, ensuring uninterrupted productivity.
5. Noise-Canceling Headphones
Transform your workspace into a peaceful oasis with noise-canceling headphones. Whether it's the neighbor's lawnmower or family chatter in the background, these headphones keep distractions at bay, helping you maintain focus.
This type of headphones is also perfect for virtual meetings, providing crystal-clear audio and eliminating background noise for you and your colleagues.
Recommended Noise-Canceling Headphones:
SteelSeries Arctis Nova Pro Wireless
The SteelSeries Nova Pro wireless headset delivers high-fidelity sound with its premium Hi-Res capable speaker drivers, producing a wide frequency range for detailed audio reproduction. This headset's dual-wireless system ensures lag-free performance, utilizing both 2.4GHz wireless and Bluetooth connections for ultimate versatility and freedom of movement.
Additionally, the Arctis Nova Pro features a lightweight aluminum alloy construction and ski-goggle-inspired headband, providing a comfortable fit during extended usage. Moreover, the ClearCast bidirectional microphone delivers crystal-clear voice communication, enhanced by noise-canceling technology, for a professional-grade experience. With these features, you can enjoy uninterrupted and immersive communication, whether you're gaming or participating in virtual meetings.
Sony WH-1000XM5
The Sony WH-1000XM5 wireless headphones have industry-leading Adaptive Noise Canceling (ANC) technology. Immerse yourself in an unparalleled sound experience with these headphones, as they expertly eliminate ambient noise, ensuring a seamless and uninterrupted audio journey.
Moreover, with the proprietary HD-Noise Canceling Processor QN1, you can experience stunning sound quality, delivering rich and precise audio across a wide frequency range. Additionally, the WH-1000XM5 features plush, pressure-relieving earpads and a lightweight, adjustable headband that fits snugly around your ears. Furthermore, with its touchpad controls, you can effortlessly manage playback, adjust volume, and activate voice assistants.
Furthermore, this headphone offers impressive battery life, providing up to 30 hours of playback on a single charge, with quick charging capabilities that provide 5 hours of use in just 10 minutes. Plus, you can seamlessly connect to your devices with Bluetooth and NFC, and enjoy the convenience of wearing the headphones wired with the included audio cable. Whether you're on the go or at home, these headphones offer a remarkable audio experience with exceptional comfort and versatility.
6. Proper Lighting
A well-lit workspace is paramount for fostering productivity. Firstly, natural light is the best, so set up your workspace near a window if possible. Alternatively, if natural light is limited, invest in adjustable LED lighting to reduce eye strain and create an ambiance that boosts concentration.
In addition, avoid harsh fluorescent lights and opt for warm, natural tones to create a calming atmosphere. By making these lighting adjustments, you can create an optimal work environment that enhances focus and well-being.
Recommended Lighting:
Logitech Litra Glow Premium LED Lighting
The Logitech Litra Glow Premium LED is a versatile, powerful lighting solution for optimal productivity and creativity. This LED light features premium, high-quality LEDs that deliver flicker-free and consistent lighting, reducing eye strain and fatigue during extended work sessions.
Furthermore, the Litra Glow provides adjustable brightness levels, granting you the freedom to personalize the lighting intensity to perfectly match your preferences and meet the demands of your workspace. Additionally, you can effortlessly attach this LED light to your monitor, laptop, or desk using its built-in adjustable clip or the provided adhesive metal plate, offering versatile and convenient mounting options.
Moreover, the light's compact and portable design makes it ideal for home or on the go. Plus, with its long-lasting battery life, the Litra Glow ensures reliable illumination throughout your workday. So, whether you're at home or traveling, this LED light is a practical and convenient solution for maintaining a well-lit workspace that enhances your productivity and comfort.
JOOFO Floor Lamp
If you want a versatile and stylish lighting solution, you can try the JOOFO floor lamp. This floor lamp features an adjustable design with a flexible gooseneck and a multi-directional head, allowing you to direct the light precisely where you need it most.
Moreover, with the integrated dimmer function, this lamp offers customizable brightness levels, catering to your preferences and creating the ideal ambiance for work or relaxation. Additionally, the lamp's slim profile and space-saving design make it ideal for small or cluttered workspaces. With these versatile features, you can optimize your lighting setup and enjoy a more productive and comfortable workspace.
7. Cable Management
The last thing you need in your workspace is a tangled mess of cables. Therefore, a proper cable management system will keep your desk tidy and organized. You can use cable clips, ties, or sleeves to route and secure your cables, ensuring they stay in place and don't get tangled.
Moreover, a clean and organized workspace can surprisingly positively impact your focus and productivity. By implementing a cable management solution, you not only maintain a neat appearance but also create a more conducive environment for efficient work. So, invest a little time in organizing your cables, and you'll reap the benefits of a clutter-free workspace.
Recommended Cable Management Solution:
Direction Desk Cable Tray
The Direction Desk cable tray is a practical and efficient cable management solution. This sturdy and reliable tray keeps all your cables and wires neatly tucked away, preventing clutter and tangling. Designed for easy installation, the cable tray can be effortlessly attached under your desk, creating a clean and organized workspace.
In addition to its ease of installation, the Direction Desk cable tray ensures longevity and stability. It provides a clutter-free environment for seamless productivity. Youu can maintain a tidy and efficient workspace, free from cable-related distractions, and focus on your tasks with ease.
OHill Cable Clips
The OHill Cable Clips is a versatile and efficient cable management solution. These cable clips are designed to keep your charging cords, cables, and wires neatly organized and easily accessible. With their strong adhesive backing, the clips can be easily attached to your desk, walls, or any smooth surface, providing a clean and organized workspace.
8. Greenery and Personal Touches
Bringing in nature with indoor plants can do wonders for your mood and creativity. Additionally, plants purify the air and add a refreshing visual element to your office space.
Moreover, personalize your home office with items that motivate and inspire you, such as family photos, artwork, or motivational quotes. By creating a space that reflects your personality, you can make it even more enjoyable to work in. Surrounding yourself with meaningful and uplifting elements can boost your motivation and productivity. Making your home office a truly inviting and conducive environment for success.
Recommended Home Office Decorations:
Three-Tier Plant Stand
Bring the beauty of nature into your home office with the three-tier plant stand, a versatile and space-saving solution for displaying your favorite plants. This plant stand features a robust and stable structure designed to securely support a variety of potted plants, succulents, or decorative items with utmost confidence. The three-tier design allows you to create an eye-catching display, adding a touch of greenery and elegance to your office space.
Trash Can With a Lid
Optimizing your home office essentials with a trash can with a lid is a clever approach to upholding a clean and organized workspace. The trash can's compact and space-saving design is tailor-made for small office spaces. Meanwhile, its ample capacity guarantees easy disposal of paper waste, food wrappers, and other office debris, keeping your workspace clutter-free and efficient.
Side Table
Incorporating a side table in your office space is a versatile and practical addition. This side table features a sturdy and stable structure, providing a reliable surface for placing essential items such as laptops, notebooks, and office supplies.
9. Proper Storage Solutions
A cluttered desk leads to a cluttered mind. Therefore, it's essential to invest in efficient storage solutions like shelves, drawers, or file cabinets to organize your workspace. Additionally, a clutter-free environment promotes mental clarity and allows you to find essential documents and supplies easily.
Furthermore, with proper organization and storage, you can optimize your productivity.  You can also focus on your tasks without the distraction of a messy workspace. By keeping everything in its designated place, you create a more efficient and streamlined workflow, making your workday more productive and stress-free.
So, take the time to declutter and implement effective storage solutions to transform your workspace into a more organized and inviting area for increased productivity and well-being.
Recommended Storage Space Products:
Desktop Organizer
A desktop organizer is a versatile and efficient solution for tidying your home office. This organizer features multiple compartments and storage options, providing designated spaces for pens, notepads, office accessories, and more. Moreover, the compact and space-saving design fits seamlessly on your desk. It maximizes surface area while keeping essential items within easy reach.
Additionally, whether you need to organize office essentials in order, this organizer streamlines your workflow and enhances your home office. By having everything neatly arranged and readily accessible, you can stay focused and efficient throughout your workday. Invest in this versatile organizer to create a more organized and productive workspace that supports your daily tasks and boosts your overall productivity.
Floating Wall Shelves
Maximize your home office space with floating wall shelves. These shelves offer a strong and stable platform for displaying books, office supplies, decorative items, and more. The unique "floating" design creates a sleek and modern aesthetic, complementing home office decor while providing a clutter-free workspace.
10. Webcam Cover
A webcam cover is a crucial accessory as remote work often includes a video call. A webcam cover ensures your privacy and protects you from hacking or unauthorized camera access. This item may be a small yet effective addition to your work-from-home setup.
Recommended Webcam Cover:
CloudValley Webcam Cover Slide
Ensure your privacy and security in your home office with the CloudValley Webcam cover slide. With ultra-thin materials, this webcam cover slide easily attaches to your laptop, tablet, or desktop webcam, providing a physical barrier that blocks unauthorized access and prying eyes. Additionally, the slide mechanism allows you to effortlessly open or close the cover, ensuring convenient use without leaving any residue on your device.
Benefits of Upgrading Your Home Office Setup
Taking your home office setup to new heights opens up a plethora of advantages that significantly amplify your productivity, comfort, overall well-being, and work experience. Here are some key benefits of investing in a superior home office:
Increased Productivity
An upgraded home office with ergonomic furniture and efficient tools can boost your productivity significantly. Comfortable seating, proper lighting, and organized storage solutions help create an environment that improves focus and minimizes distractions, enabling you to accomplish tasks efficiently.
Enhanced Comfort
Ergonomic chairs, adjustable desks, and proper accessories can greatly improve your comfort during long work hours. By reducing strain on your body and supporting a better posture, you'll experience fewer aches and pains, allowing you to concentrate on your work without discomfort.
Improved Health and Well-Being
A well-designed home office setup can positively impact your physical health and well-being. Ergonomic furniture promotes better posture, reducing the risk of musculoskeletal issues. Also, proper lighting and a clutter-free workspace reduce eye strain and stress.
Customization and Personalization
Upgrading your home office allows you to customize and personalize the space to suit your preferences and work style. You can choose furniture and accessories that reflect your personality and create an inspiring environment that motivates you to perform at your best.
Better Focus and Concentration
A well-organized and aesthetically pleasing workspace can improve your focus and concentration. With fewer distractions and a clutter-free area, you can stay on task and maintain your daily flow.
Seamless Technology Integration
An enhanced home office could encompass improved technology, such as high-resolution monitors, faster internet connections, and noise-canceling headphones. These enhancements can streamline your workflow and make conference calls and collaboration smoother.
Flexibility and Adaptability
A thoughtfully upgraded home office offers flexibility and adaptability to suit changing work needs. Adjustable furniture and smart storage solutions ensure your workspace accommodates tasks and equipment.
Cost Savings in the Long Run
While upgrading your home office essentials may require an initial investment, it can lead to cost savings in the long run. Durable and high-quality furniture will last longer, reducing the need for frequent replacements. Additionally, a productive and efficient workspace can enhance your work output and potentially lead to increased earnings or better career opportunities.
Work-Life Balance
A well-designed home office promotes a clear separation between work and personal life. Having a designated space for work allows you to mentally switch between work mode and relaxation, contributing to a healthier work-life balance.
Future-Proofing
As remote work and flexible working arrangements evolve, upgraded home office essentials can future-proof your workspace. Your home office ensures you're well-prepared for changes in work dynamics and technology advancements.
Upgrading your home office essentials is a wise investment that can significantly improve your work experience, well-being, and overall quality of life.
Elevate Your Work-From-Home Experience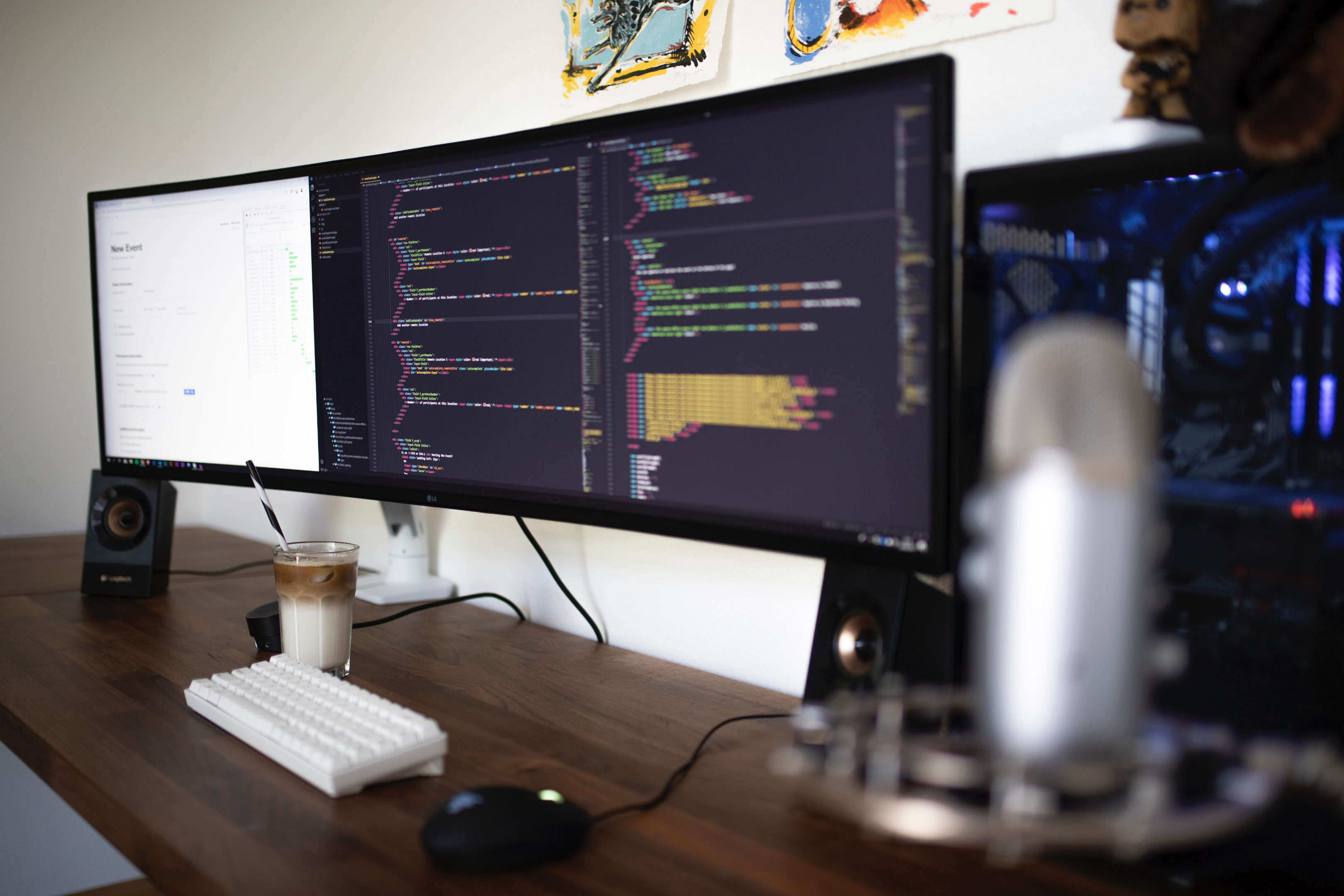 Equipped with these exceptional work-from-home essentials, you'll be well on your way to upgrading your office into a haven of productivity, comfort, and inspiration. Finding the right balance between work and life is the key to a successful remote work experience. And these essentials will help you achieve just that.
So, invest wisely, make your workspace your own, and enjoy the benefits of remote work to the fullest!
---