The video game industry has gone a long road, and many things have changed over time! Back then, everyone played video games on a simple setup. Today, you need to accessorize a bit for a more optimized gaming experience. The better your gaming setup is, the more immersive and powerful your experiences will be.
But your setup doesn't need to hurt your pocket to get the best gaming experience. And you don't have to buy all the accessories in the market either just to level up your gaming feel. All you need to do is get your hands on the essential trimmings to increase the experience value and higher functionality in your game sessions.
In this article, you'll learn what accessories to improve your video game-playing experience.
Why Accessorize Your Gaming Setup?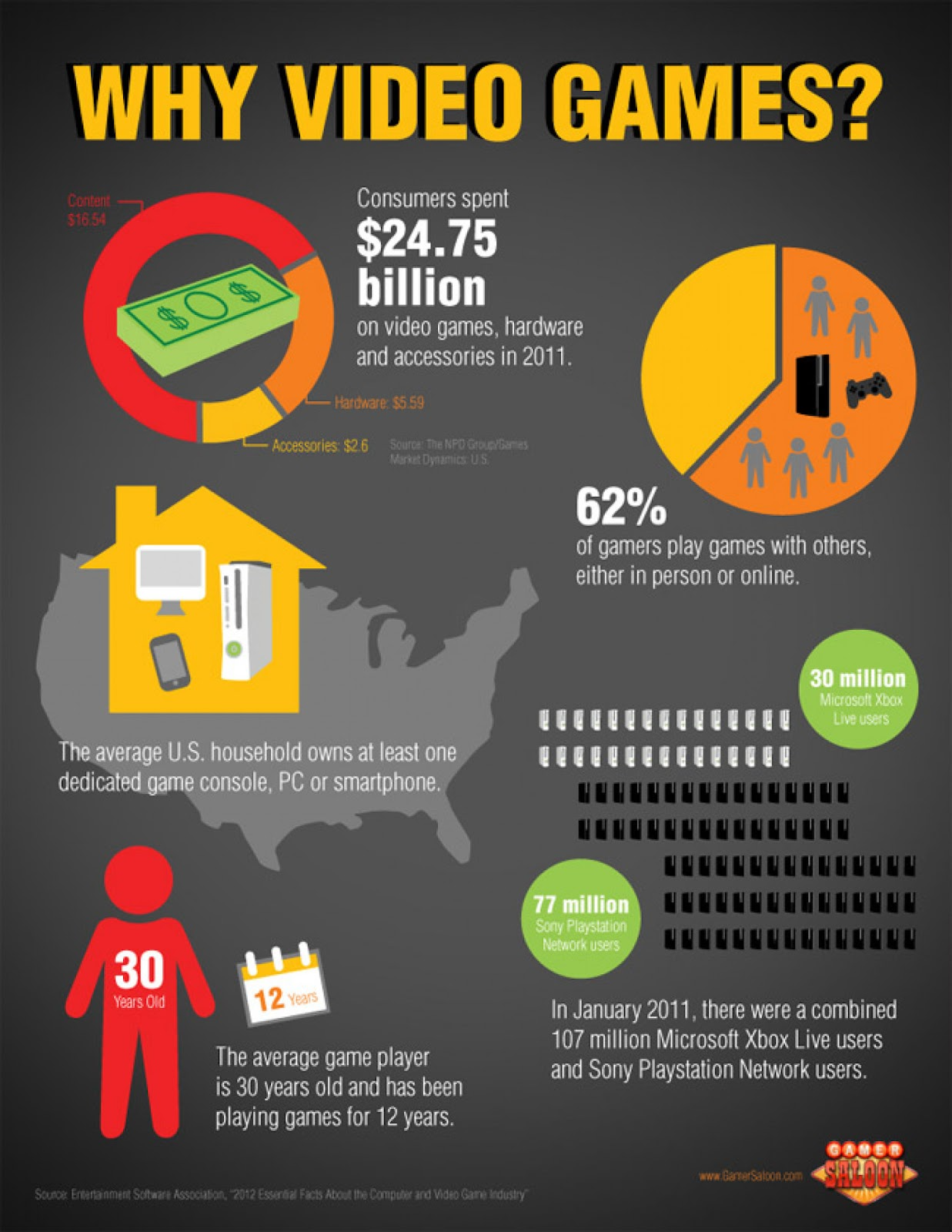 (Image Source: visual.ly)
As stated earlier, everyone used simple setups and simple accessories in games in the past. You must "level up" your equipment to ensure an optimized gaming experience, especially if you spend hours on your favorite games.
You must use various items to improve performance or immersion while playing games. On top of optimizing your gaming experience, grabbing the right game accessories adds more functionalities to your gaming device.
For example, a PC with controllers may facilitate different gaming genres or allow you and your friends to play together on the same device.
Regardless, game accessories are meant to ensure that you stay comfy during long gaming sessions, whether offline in a single-player or with your friends in online gaming.
Video: 13 Things You ABSOLUTELY Need For That Perfect Gaming Setup
What Made Gaming Accessories So Popular?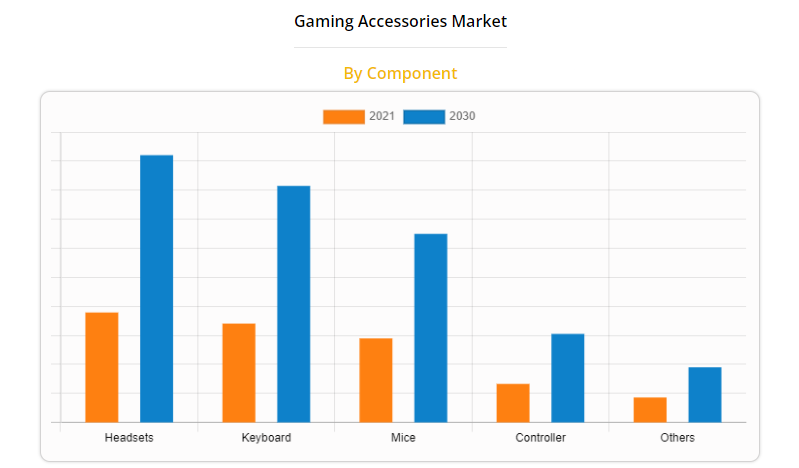 (Image Source: Allied Market Research)
Gaming accessories become more popular as time passes, mainly because game developers release new content and games that many gamers worldwide, like you, become interested in. The content requires many specific items to work smoothly for an optimal gaming experience.
For example, in the infographic provided above, headsets, keyboards, and gaming mice are the most sought accessories, as they are a big part of optimizing your gaming experience.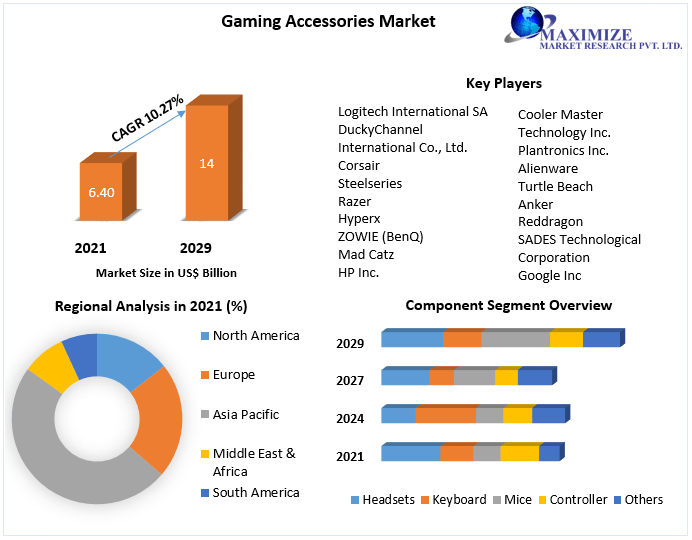 (Image Source: ABS News Wire)
To back up the statement above. It's projected that around 2029, the world market for gaming accessories will increase from $6.40 billion to $14 billion. The biggest market for these gaming accessories is around the Asia-Pacific region, where most gamers are based. Therefore, most of the purchases of gaming accessories are from that area.
10 Best Accessories to Ramp Up Your Gaming Experience
You arrived at the part you've been waiting for - the ideal gaming accessories you can use on your device of choice. Take note of each accessories' features and ability. Who knows that they might be the right accessory for your gaming platform. Here they are as listed: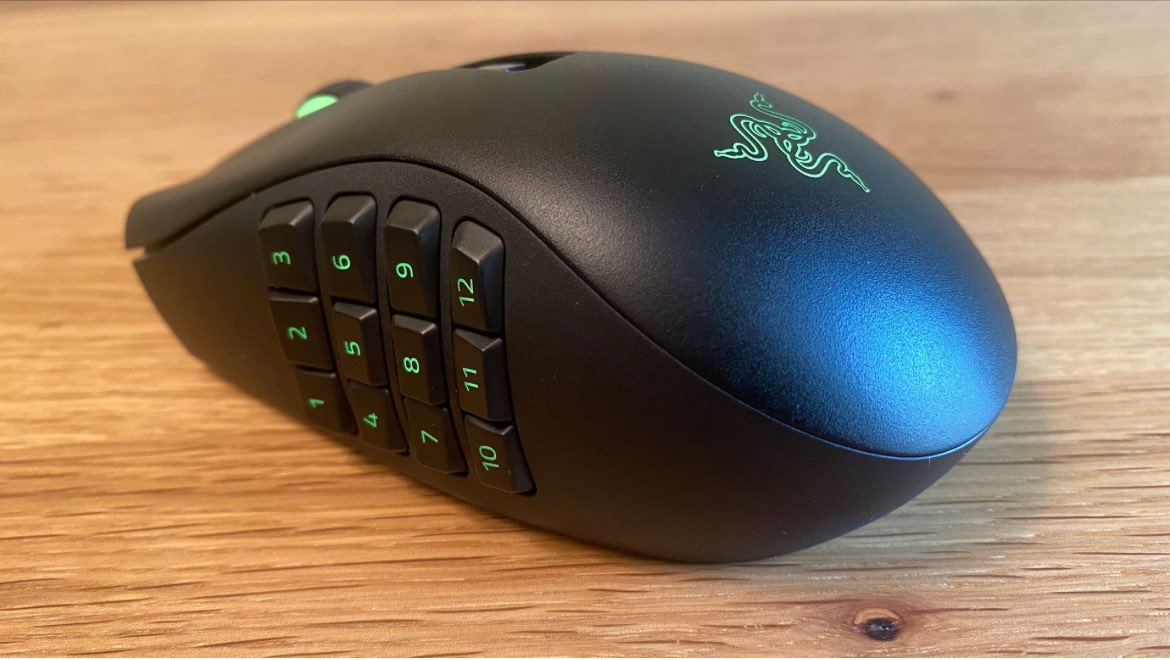 (Image Source: Twitter)
First up is the Razer Naga Pro. It is a gaming mouse best suited for online gaming, especially competitive games or massively multiplayer online role-playing games.
The Naga Pro features a 12-button side panel that's also present in its predecessors for quick number key inputs in MMOs.
If you're playing shooters and battle royales, it has additional side panels, one with two extra buttons for the former and a six-button side panel for the latter game genre.
One cool thing about the Naga Pro is that it can switch from wireless to wired mode and has a rechargeable battery.
Pros
Very versatile mouse with an ergonomic design

Interchangeable side panels

Can enter wireless or wired mode

Low click latency ensures fast response rates
Cons
It's a bit on the heavier side

The scroll wheel doesn't provide infinite scrolling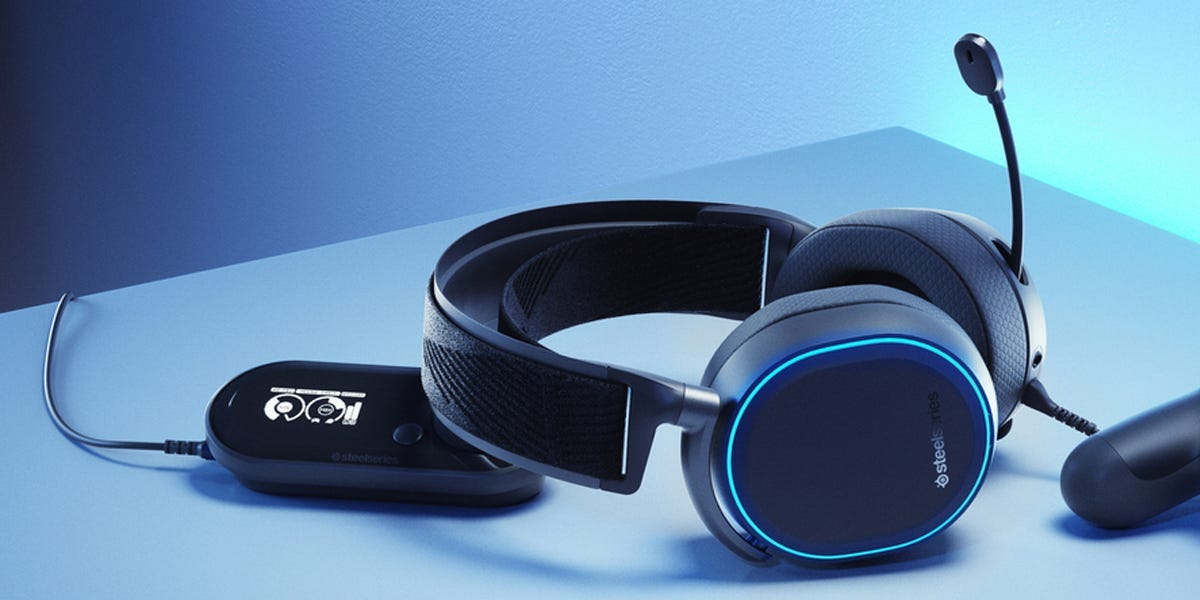 (Image Source: Twitter)
The SteelSeries Arctic Pro Gaming Headset offers gamers the best of both worlds, good sound quality, with a comfy fit for your head. With a feature-laden base station, you can tune this headset to meet your audio standards, whether playing games or just listening to music.
The microphone also offers great voice quality, handy if you play online and must speak to your teammates. Take note this headset may not have the best audio when used for the first time.
If so, you can fine-tune the audio settings using the feature-laden base stand. Tweak and test the headset's audio until it meets your standards.
The only downside of the SteelSeries Arctic Pro Gaming Headset is that it may not fit every head out of the box. A little tweaking, though, should remedy that. However, the headset is a little expensive.
Pros
Provides exceptional sound quality

The microphone provides clear and excellent voice quality

Comfortable fit for your ears

Improved features from predecessor models

The base station has a lot of features that you can explore
Cons
Pricey for its category

Lacks proper bass

Requires a base station to power up or recharge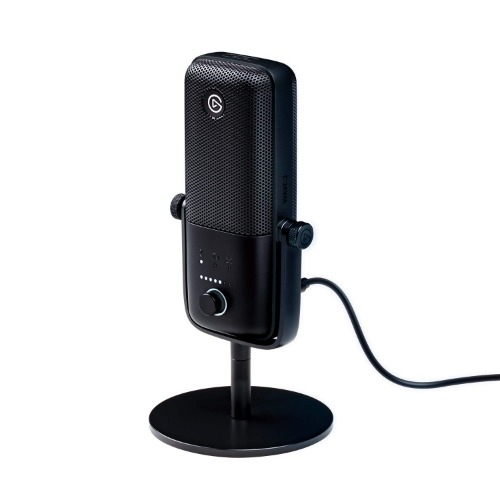 (Image Source: Twitter)
Next up on the list of game accessories you'd want to purchase is the Elgato Wave 3. This device makes a perfect addition to your game setup if you're a commentator. You can also use this microphone when you Podcast, stream, or comment on other's gameplay. The Elgato Wave 3's main draw is that it provides great audio quality right out of the gate.
If the default setting doesn't meet your standard, you can operate the controls to optimize the audio. Unlike some microphones used for streaming or broadcasting, it comes with a built-in stand making it usable immediately.
It also has free software for audio blending if you want to have a little fun with your voice during live casts or when you stream.
Pros
Comes with a built-in stand

Controls are easy to operate and optimize

Provides a clean and clear audio signal

With free software for audio blending
Cons
Doesn't come with a pop filter

Mic patterns aren't changeable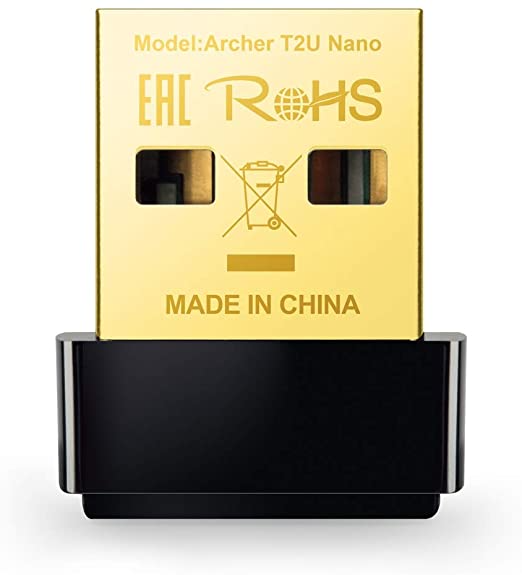 (Image Source: Twitter)
Sometimes your online gaming experience can get ruined by either a bad internet connection or your provider putting their lines or maintenance. A good solution is a WiFi dongle such as the TP-Link Nano AC600 USB WiFi Adapter.
The TP-Link Nano AC600 USB WiFi Adapter provides you with the means to connect to a backup connection source. Even though this device is a bit on the small side, it's quite powerful for its size and price! It can provide a solid Wi-Fi signal allowing you to reconnect to games or regain connectivity via your backup network source.
The only drawback that the WiFi adapter has is that it's not compatible with every operating system. Some users report or claim that the WiFi Adapter isn't compatible with computers that use a Linux operating system.
Pros
Provides extended network coverage

Provides solid Wi-Fi signal

Affordable and easy to install and is a plug-and-play device
Cons
Not compatible with every operating system

You'd want to have a second network source to make the most use of this WiFi adapter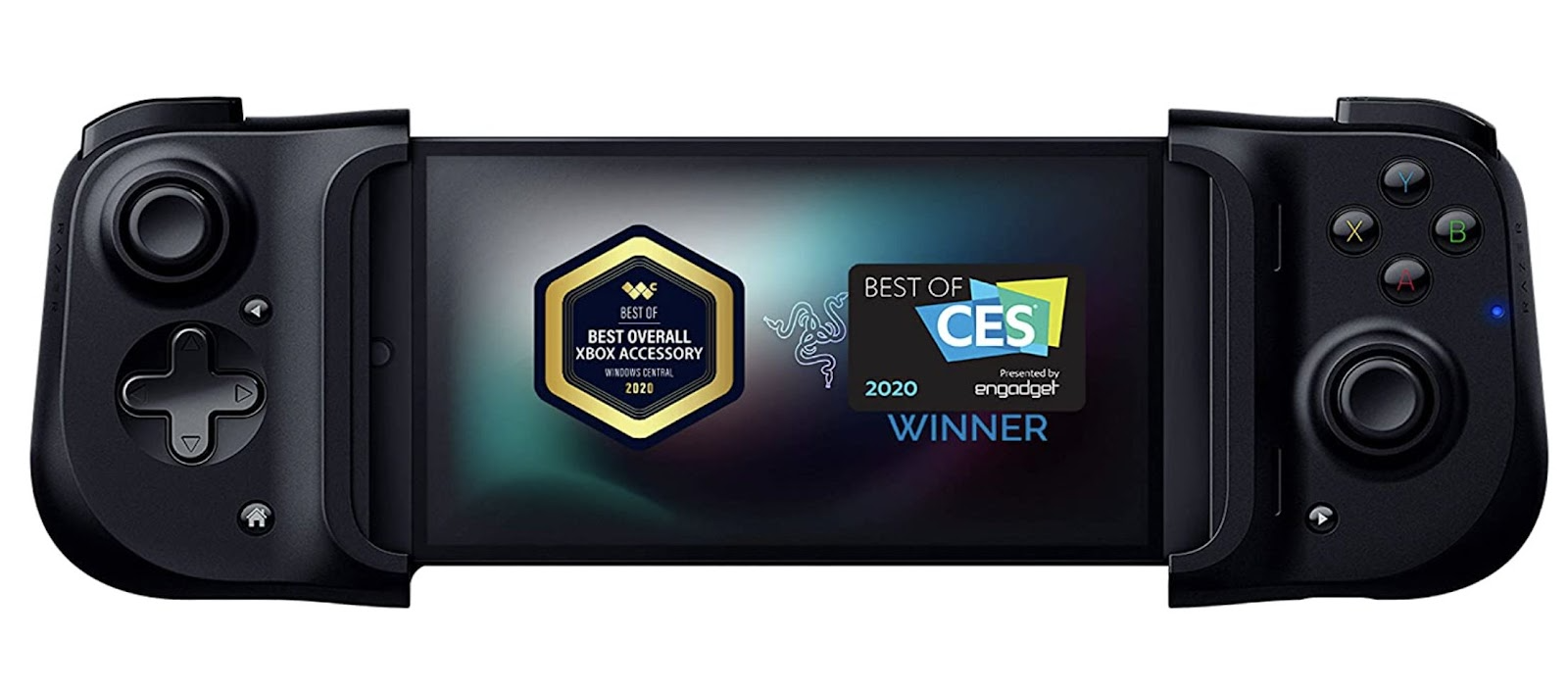 (Image Source: Twitter)
Let's turn in the list and visit the world of mobile gaming! The accessory that's covered is none other than the Razer Kishi Mobile Game Controller.
Once you get a hold of the game controller, your mobile gaming experience will change significantly. It is familiar with Xbox and Nintendo Switch control layouts and is compatible with all USB-C phones.
It's also comfy to hold in your hands due to its ergonomic design, making it perfect for you when you want to do gaming on the go.
Be aware that the controls of the Kishi aren't a perfect emulation of what it's based on. So, at times, expect you to experience buggy controls during gameplay. Other than that, it's a solid accessory for gamers who prefer mobile games.
Pros
Compatible with every USB-C phone and has passthrough charging

Portable

The control layouts are reminiscent of the Xbox or Nintendo Switch controls.

Comes with support for Fortnite, Microsoft Cloud, and many more.

Ergonomic design, comfy to hold in the hands
Cons
The console control emulation isn't perfect, so controls can be a bit buggy when you play games

Doesn't have the ability to map out buttons

Thumbstick controls are a bit on the tighter side, and the D-pad sometimes feels a little too soft to the touch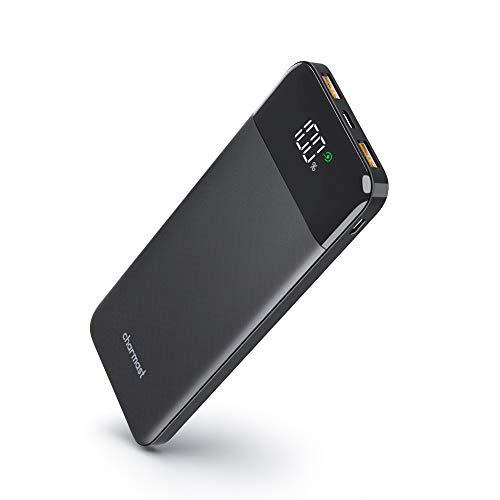 (Image Source: Twitter)
Like the previous item covered, the next item on the list is meant for gamers who enjoy mobile games. One notable disadvantage of mobile games is that the phone consumes so much battery power. Don't worry; there's a solution to your battery problems, and it's none other than the Charmast Power Bank 10000mAh. 
The Charmast Power Bank comes with built-in cables which allow charging on the go. Very handy if you'd like to engage in a bit of mobile gaming while traveling. It's also compatible with wall plugs and USB-C inputs. 
The multiple cables also facilitate charging multiple phones simultaneously, a maximum of four phones per recharging session. A great device if you have friends staying over and want to play games with you. Plug in, power up, and start playing when the battery is ready!
Pros
It's a strong power bank that can power up your phone with ease

It can charge up to four phones simultaneously

Compatible with wall plugs and USB-C inputs, making it a versatile power bank
Cons
The power bank is a bit on the heavy side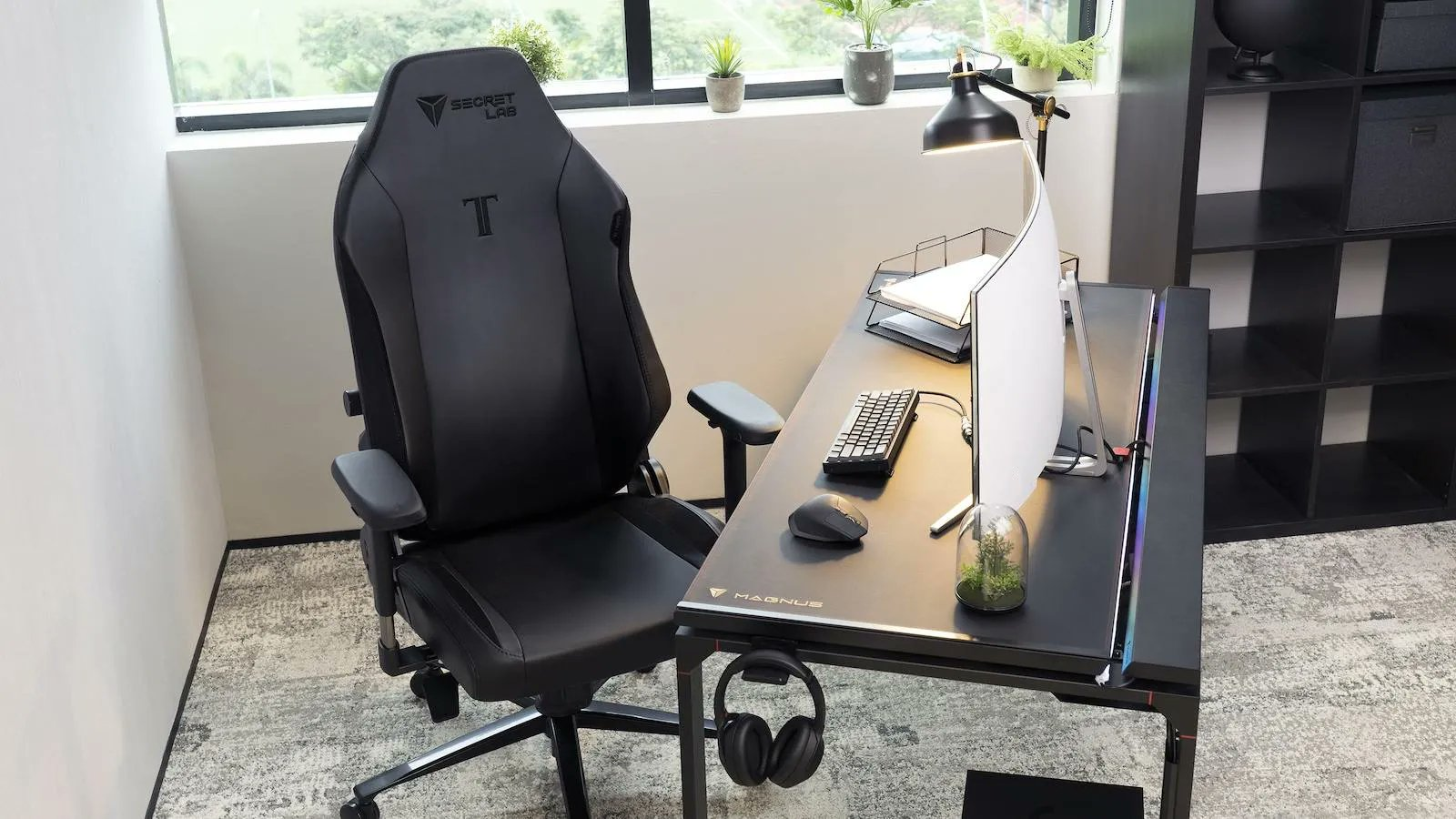 (Image Source: Twitter)
If you're looking for a gaming chair that many competitive gamers swear by, you'd want to purchase the Secretlab Titan Evo gaming chair. Many gamers consider it the best overall gaming chair, as there's so much to like about the Titan Evo.
The Titan Evo has a very comfortable build, making sitting through hours of playing games less straining. The chair can also be adjusted; for instance, it can recline back to a 165-degree angle. Great for gamers who need a little downtime before they resume playing.
On top of that, the Secretlab Titan Evo has a lot of color schemes and styles you can choose from. The chair provides no shortage of aesthetics that can meet many gamers' expectations. Note that you'll need to pay a lot for the Titan Evo as this gaming chair is expensive.
Pros
Very comfortable gaming chair

A lot of adjustment options, such as recline feature and height adjustment

Sturdy and quality build

Lots of colors, color schemes, and patterns to choose from
Cons
Hefty price tag

Needs improvement for better back support
The Logitech G560 lets gamers experience high-quality sounds with the 2.1 speaker system reacting to in-game action and music. This speaker system also allows you to customize effects across 16.8 million colors with four lighting zones. The Logitech G560 speaker system has plenty of connectivity with USB, 3.5mm, and Bluetooth capabilities.
Pros
Impressive audio quality
Easy setup and conrtol
Cons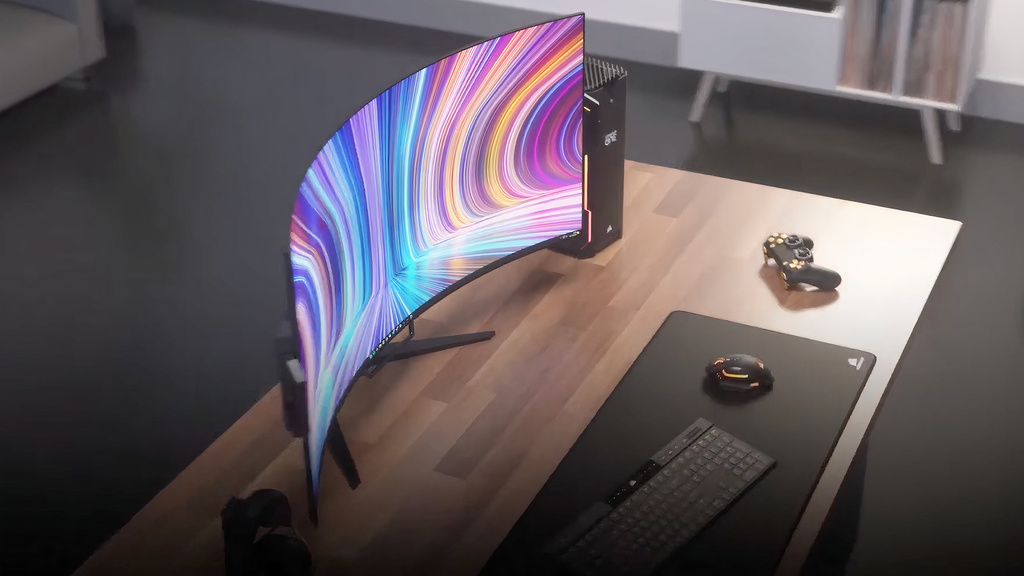 (Image Source: Twitter)
Looking for a monitor that provides a panoramic viewing experience while you play online or offline games? If so, you'd want to purchase the Corsair Xeneon Flex 45WQHD240 monitor.
This monitor is the definition of a gamer's dream! The Xeneon Flex monitor offers exceptional clarity in motion and graphics, enhancing the immersive feeling and emotional response as you play a game. It almost feels like you're inside the game world.
While it provides clear and fast graphics and good connectivity, a few flaws exist. The Corsair Xeneon Flex monitor is rather large, so you better have enough desk space on your gaming setup. Second, since the Xeneon Flex is a higher-end monitor, it will be expensive.
Pros
Impressive image quality and clarity

Great connectivity

The graphics shading is well balanced
Cons
Expensive

It can be too big for the ordinary desks
The Apex Pro MI is one of the most technologically advanced full-sized keyboards available, allowing you to exceed your competitors by adapting fast keystrokes. Strong PBT keycaps of the SteelSeries Apex Pro MI also let you type on plush, textured keycaps for improved keystroke experience and typing accuracy.
In comparison to normal keyboards, this one's OmniPoint 2.0 function offers response times that are 11 times faster and actuation speeds that are 10 times faster. Due to the 2-in-1 action key function, users of the Apex Pro MI can combine two distinct actions onto a single key.
Pros
Textured keycaps

Fast keystrokes

Customizable RGB lighting

Durable Build
Cons
Level Up Your Gaming Experience Today!
Accessorizing your gaming setup paves the way for an optimized gaming experience. With the help of specific add-ons and complementary devices, you can improve the immersion as you play for hours. Whether you play solo or have gaming sessions with your friends, the right accessories ensure that every day you play is an unforgettable experience.
Remember, you have the power to win your thrilling battles online, and you surely have the power to get the best out of your gaming experience and setup. Visit our page at Dynamic Setups, and we'll help you personalize your best gaming experience! Also, if this article helped you, please comment below because we would love to hear from you!
---