Source: https://twitter.com/LogitechG/status/1641213666065371139/photo/1
The gaming mouse has been upgraded time and time again since their earliest release, with new features and materials rapidly being made to improve the overall gaming experience. Plenty of the best gaming mouse options are available nowadays, making it challenging for gamers to pick the best one for their gaming needs.
Purchasing the best gaming mouse that matches your desired style, features, and design will help you gain a better playing experience, whether you're a casual or professional gamer. This article will help you discover the best gaming mouse in 2023.
Things to Consider in a Gaming Mouse

Source: Google
Comfortable gaming mice are an integral piece of equipment for players since they greatly impact gaming performance. There are a few essential qualities that gamers should take into account when choosing the best gaming mouse. This part will examine the key components that constitute the best gaming mouse.
1. Polling Rate
The polling rate is crucial to consider when choosing the best gaming mouse. It refers to the frequency with which the best gaming mouse updates the computer on its location.
Because the computer receives more frequent updates on the position of the gaming mouse, smoother and more responsive cursor movement results from a higher polling rate. Gamers will find a polling rate with 500 Hz suitable.
2. DPI and Sensitivity
DPI stands for dots per inch, or how many pixels the gaming mouse will go over on the screen for every inch it moves. The DPI setting will increase how sensitive and precise the cursor is.
This is especially crucial for gamers who demand accuracy and precision from their games. A high DPI can help with reaction time and accuracy in frantic games like first-person shooters.
3. Ergonomics
Ergonomics is important to prevent hand fatigue or damage since gamers spend a lot of time using their gaming mouse. The best gaming mouse needs an ergonomic build that makes it comfortable to use all buttons while allowing for a relaxed claw or fingertip grip. Furthermore, the best gaming mouse needs to be constructed of premium components that are long-lasting and comfortable.
4. Programmability
Another aspect to consider when choosing the best gaming mouse is programmable buttons. They allow players to personalize their gaming experience by tying particular gaming mouse button commands to certain actions.
The necessity for the keyboard may be lessened as a result, which might be beneficial for games that require a lot of commands.
5. Wired or Wireless Mouse Capability
Gamer preferences for a wired or wireless gaming mouse should be considered. Since they are immune to wireless mouse interference, wired mice are typically more sensitive and dependable.
Yet, wireless mice offer more mobility and do away with the requirement for cable management. Battery life should be considered when choosing a wireless gaming mouse.
The Best Gaming Mice of 2023
You should upgrade to a more comfortable gaming mouse with fast response times, accurate sensors, and customizable buttons if you're still stuck with your outdated gaming mouse. You can enhance your performance and overall gaming experience by using the best gaming mouse.
Treat yourself and upgrade your mouse by looking at the list of the best gaming mice of 2023 below.
Experience wireless convenience and precise control with the Microsoft Bluetooth Mouse Black. Its sleek design, easy connectivity, and versatile features make it a reliable companion for daily computing tasks. Whether working at the office, studying at a coffee shop, or enjoying your favorite entertainment, this mouse ensures a comfortable and efficient experience every time.
The compact, modern design fits comfortably in your hand. It has a fast-tracking sensor and smooth tracking on most surfaces. Aside from that, you can pair to your Windows 10 PC right out of the box when you enable Swift Pair.
Pros
Comfortable and ergonomic design

20,000 DPI optical sensor for precise movements and fast response times

Responsive buttons with satisfying clicks and good tactile feedback

Compatible with Razer's Synapse software for easy customization

Excellent value for its price point
Cons
Lack of additional features compared to more advanced gaming mice.

Not suitable for users who prefer a larger or heavier mouse.

Bluetooth connectivity range may be limited in some cases.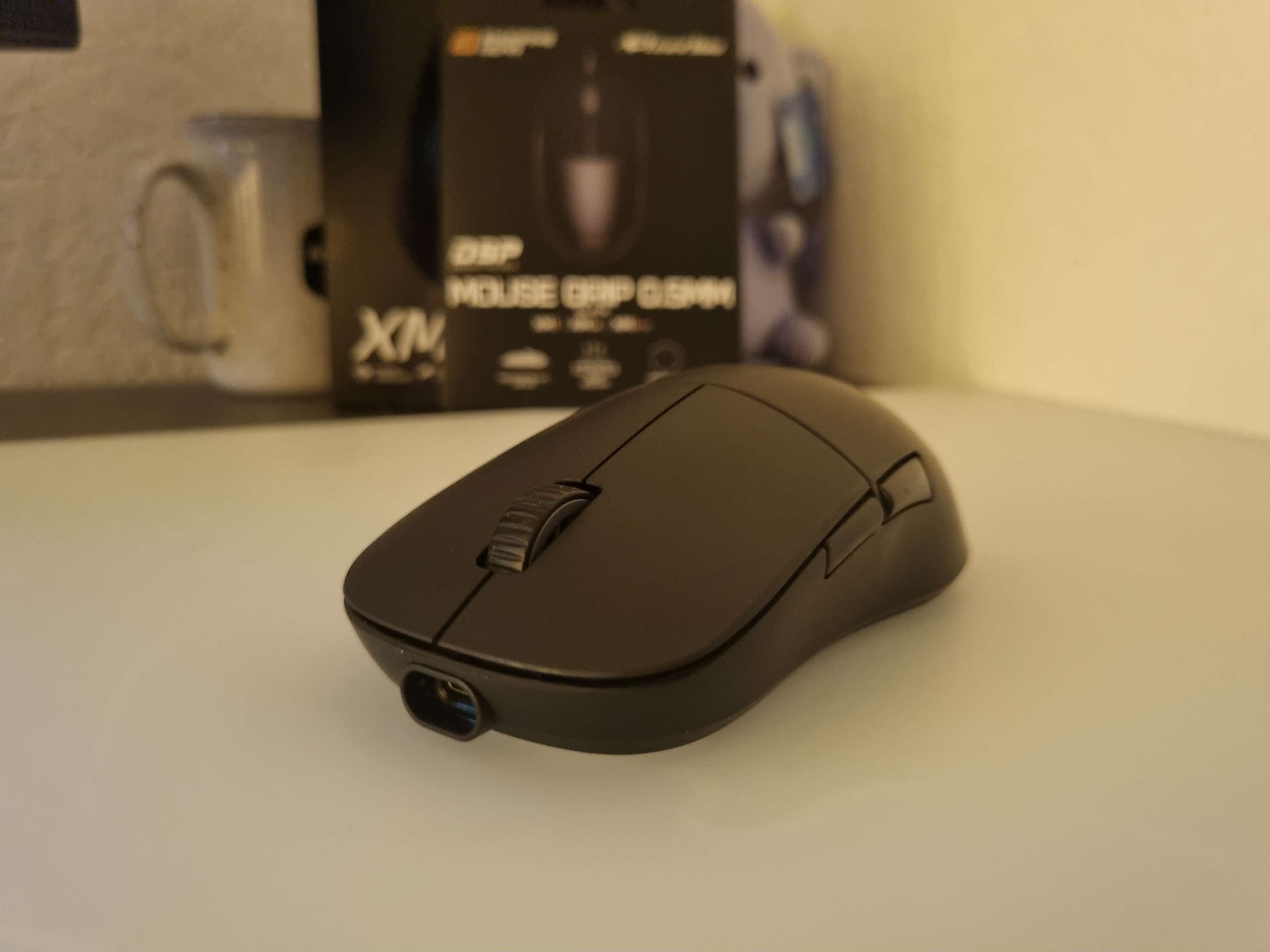 Source: https://twitter.com/endgamegear
Introducing the MS Black BT Mouse, your ultimate go-anywhere companion. Its compact and modern design is crafted to fit comfortably in your hand, delivering a seamless computing experience. Available in various colors, including matte black, pastel blue, peach, and mint, this mouse complements your laptop and reflects your personal style. 
Experience true wireless freedom as it effortlessly connects to your Windows 10 laptop using Bluetooth 5.0 LE. With Swift Pair functionality, you can instantly connect it to your Windows 10 PC immediately. Additionally, the fast-tracking sensor ensures smooth cursor movement on a wide range of surfaces. 
Pros
Comfortable and ergonomic design

Swift pair 

Responsive buttons with satisfying clicks and good tactile feedback
Cons
Not suitable for users who prefer a larger or heavier mouse.

Bluetooth connectivity range may be limited in some cases.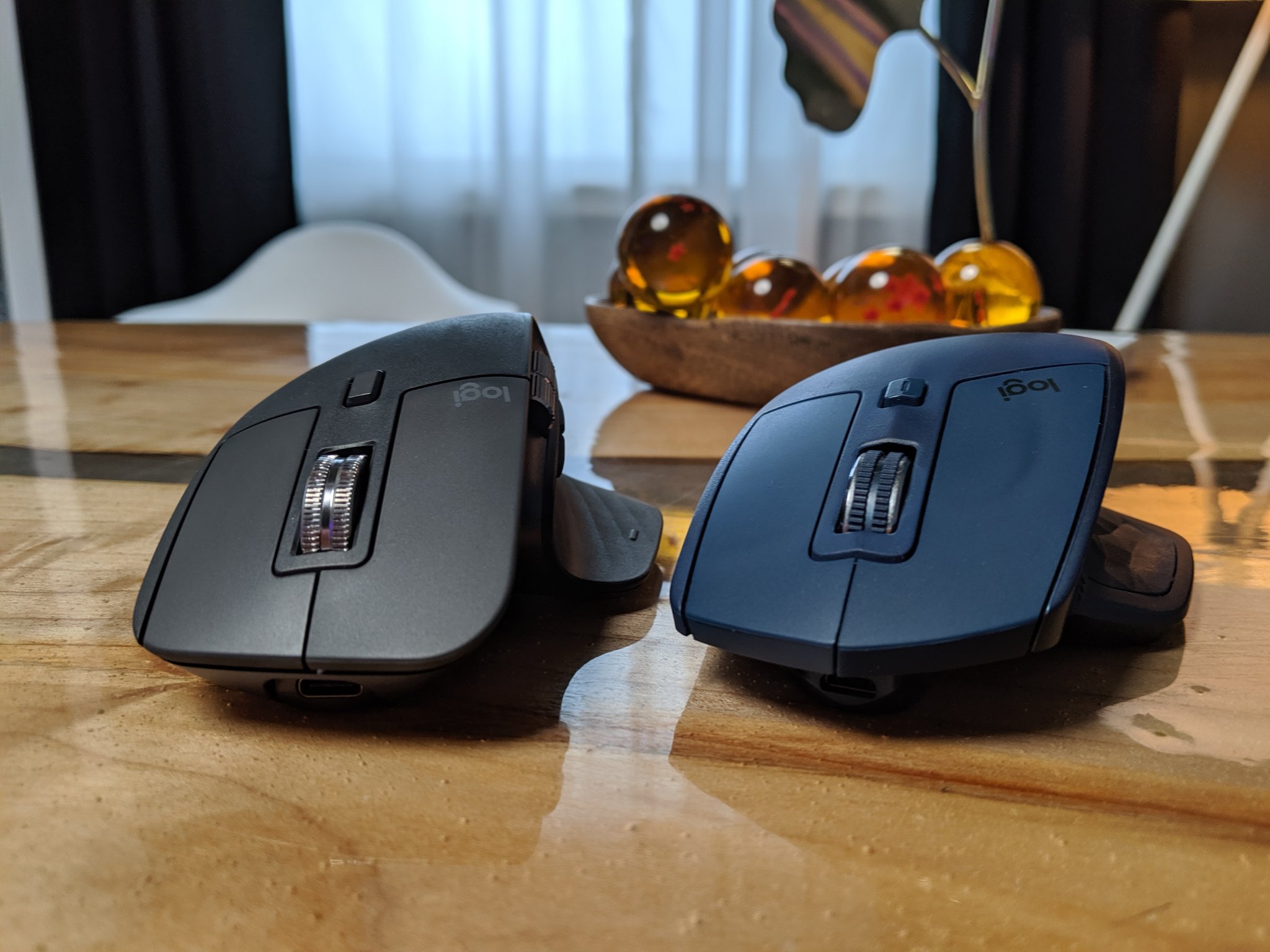 Source: https://twitter.com/LinusTech/status/1169332875067449344
Want a game-changing device? Get the MX MASTER 2S WL MOUSE. With the Logitech Flow, you can effortlessly navigate between three computers and seamlessly transfer text, images, and files using Logitech Flow. 
The mouse's advanced ergonomic design is perfectly sculpted to provide optimal support for your hand and wrist, ensuring a comfortable position during extended use. Aside from that, it has auto-shift scrolling, where the speed-adaptive scroll wheel adjusts on the fly from precise click-by-click scrolling to hyper-fast scrolling, catering to your specific needs. And with its rechargeable battery, you can enjoy up to 70 days of power on a single charge, eliminating the hassle of frequent battery replacements. 
Pros
Auto shift scrolling

Rechargeable battery

Advance ergonomic design

Dual connectivity
Cons
Bluetooth connectivity range may be limited in some cases.
Source: https://twitter.com/PCMag/status/1134620851133997056/photo/1
Stylish and loaded with functionality, the Logitech G502 Lightspeed is a high-performance wireless gaming mouse. The ergonomic and cozy design of the mouse fits well in the user's hand, and the side grips' good traction results from their textured surfaces. Moreover, the weight and balance of the mouse can be altered by adding or removing movable weights.
Because of its sophisticated 16,000 DPI optical sensor, which enables precise movements and quick response times, the G502 Lightspeed performs admirably. The buttons on this best gaming mouse respond quickly and provide gratifying clicks and decent tactile feedback. Also, the Logitech G502 Lightspeed is a heavier mouse compared to others.
Wireless mouse communication is one of the G502 Lightspeed's unique characteristics. This right gaming mouse connects using Lightspeed technology from Logitech, which provides a steady and lag-free connection. Generally, this technology allows your mouse cursor to move around the screen without lag or delay.
With up to 60 hours of use from a single charge, the battery life is likewise remarkable. The G502 Lightspeed's RGB lighting can be changed using Logitech's G HUB software.
Pros
Comfortable and ergonomic design with adjustable weights

Advanced 16,000 DPI optical mouse sensor for precise movements and fast response times

Reliable and lag-free wireless connectivity via Lightspeed technology

Impressive battery life of up to 60 hours on a single charge
Cons
An expensive option compared to other mice on the market.

Right-handed design is difficult to use for left-handed users.

Might adjust awhile to the button layout

The heavyweight gaming mouse might be hard to adjust to for light gaming mouse users
Source: https://twitter.com/riceball_pc/status/1640510640505896960/photo/2
A high-performance gaming mouse with cutting-edge capabilities and an ergonomic design is the Razer Basilisk V3. This best gaming mouse's ergonomic design and textured mouse grip keep your hand firmly in place during intensive action. The scroll wheel's adjustable resistance and tactile bump improve precision and control.
A sophisticated 26,000 DPI optical sensor, a feature of the Razer Basilisk V3, enables precise movements and quick responses. The Razer Basilisk V3 is a flexible tool for many games and applications thanks to its 11 programmable buttons, which can be tailored to the user's preferences.
One notable feature of the Razer Basilisk V3 is its programmable Chroma RGB lighting. Moreover, Razer's HyperSpeed wireless gaming mice technology, which guarantees a dependable, quick, low-latency, and low-interference wireless gaming mice connection, is included in the Razer Basilisk V3.
This best gaming mouse is a great choice for prolonged gaming sessions because its battery life may last up to 95 hours on a single charge.
Pros
Customizable scroll wheel with adjustable resistance and tactile bump for enhanced precision

Advanced 26,000 DPI optical mouse sensor for precise movements and fast response times

Onboard memory for storing up to five profiles directly on the gaming mouse

Razer Basilisk V3 HyperSpeed wireless gaming mice technology

Impressive battery life of up to 95 hours on a single charge
Cons
Higher priced compared to other mice in the market

The Razer Basilisk's button layout might be difficult to adjust to

Risk of connectivity issues due to the wireless gaming mice feature
Pros and Cons of Wired and Wireless Mouse
Source: https://twitter.com/geekBeik/status/1630871772466651136/photo/1
One of gamers' most important choices regarding gaming mice is choosing a wired or wireless mouse. Buying a wireless or wired mouse will have its advantages and disadvantages. Many gamers use a wireless connection, while some stick with their trustworthy wired counterparts.A
Pros of Wired Mouse
The dependability and quickness of wired mice make them popular among gamers. Because they provide a direct link to the computer, response times are quicker, and cursor motions are more accurate. Furthermore, wired mice provide a steady and consistent connection because they are immune to wireless device interference.
Another benefit of the wired mouse is that they don't require batteries, so there's no need for battery replacement or charging.
Cons of Wired Mouse
Wired mice do have some restrictions, though. The range of motion is constrained because they are physically attached to the computer, which could lead to desk clutter. A wired mouse's cord can also be heavy and requires cautious handling to avoid tangling or knotting. Lastly, since wired mice are not portable, they are less ideal for frequently traveling gamers.
Pros of Wireless Mouse
Because wireless modern gaming mice offer greater mobility, gamers can move about without restrictions. They are very simple to set up and use because no cords or connections are involved. Regular travelers who enjoy playing video games will find wireless mice the ideal option because of their portability and lightweight.
Cons of Wireless Mouse
Wireless mice have certain disadvantages as well. They are prone to interference from other wireless devices, which may interfere with gameplay by affecting connectivity. Wireless mice may need batteries recharged frequently or replaced, making them a hassle.
Finally, due to the time it takes for the wireless signal to transfer, wireless mice have a somewhat slower response time than cable mice. Moreover, modern wireless gaming mice typically cost more than their tethered equivalents.
How to Choose a Great Gaming Mouse for You
Source: https://twitter.com/LogitechG/status/1641213666065371139/photo/1
Although choosing a mouse can seem simple for gamers, it serves more purposes than simply being a device for clicking. Along with the keyboard, it acts as an extension of their arm, giving them an advantage over other players in their favorite games. You must select a versatile mouse to play your favorite games for countless hours comfortably.

Infographic: hbGsoxHJgdG5B8PhZ62XPf-970-80.jpg.webp (970×3563) (futurecdn.net)
Mouse Grip and Comfort
There are several things to consider while selecting the best gaming mouse. The mouse's fit in your hand and grip type is equally critical to certain qualities like sensor accuracy and button quickness. In fact, given that you will be using the device for hours on end, shape, and size are two of the most important considerations.
For instance, you may opt for a good gaming mouse that caters to your palm grip and is comfortable to hold for extended periods, like the most comfortable gaming mice with good ergonomics. You should also consider another ergonomic design if you have a claw grip. Of course, you should prioritize comfort before other features so that you can use your device for a long time.
Mouse Weight
Contrary to popular belief, a lighter mouse isn't always better. That may depend on the games you play and your particular preferences. A lighter mouse can be preferable if you play games that call for quick movements.
Meanwhile, a heavier mouse can be more appropriate if you play slower-paced games that demand accurate aiming and steadiness.
Extra Features
Other attributes can also be a factor. Some individuals favor a mouse with extra buttons or a scroll wheel with free movement for their middle finger to use. Others might find a "sniper button" useful for more precise targeting in some games.
Also, if you go for wireless models, having a long battery life is necessary to play games uninterrupted. There is a wireless version of a gaming mouse that offers long battery life and extra features if those are things you find important. It ultimately comes down to personal preference whether or not you want extra features.
However, if you're not trying to spend big on a mouse, a wired mouse or a budget gaming mouse can be a good option. This is especially true if you won't need extra features like the sniper button or free movement scroll wheel. Some of the best budget gaming mouse will still provide you with good mouse movement and performance.
Mouse Looks
The appearance of a mouse can be important to certain individuals, even though it may not be the most important aspect. You must love gazing at the mouse if you're going to use it for hours. Although this may seem like a minor aspect, it can have an impact on how you play games in general. Personal preference is ultimately what counts most in this case.
A gaming mouse must be tailored to the user and their specific requirements. Consider variables like shape and size, weight, added functionality, and aesthetics when choosing a mouse. It's crucial to remember that what works for one person might not necessarily work for another, so doing your homework and selecting the ideal mouse for you is crucial.
Purchase the Best Mouse of 2023
There you have it; here are some of the best gaming mice of 2023, which have set new standards for precision, comfort, and customization. The five best mice of 2023 offer many innovative features, such as accurate gaming mouse sensors, RGB lighting, and customizable buttons. Buying a mouse from this list can help improve your performance as a casual or professional gamer.

Visit Dynamic Setups today if you need help building your gaming setup! Also, please leave a comment below and share your thoughts!
---