Are you trying to make an informed choice and get a great PC monitor to suit your needs? Getting the right brand for your computer is crucial to enhancing your performance.
However, buying a PC monitor can be confusing, especially because the stores are filled with dozens of models.
Don't worry; this guide will cover finding the best monitor for your needs, no matter what business you find yourself in. Read on to learn more!
What To Consider in Buying PC Monitors
1. Purpose
It is worth investing in a quality display designed specifically for desktop computers. You may want something with fast refresh rates and quick response times if you're a gamer. Some monitors offer extras like high resolutions and HDR support for those who regularly edit photos or videos.
However, there are also options for those who don't need all these bells and whistles. If you fall into this category, get a screen with an IPS panel, so colors are vibrant at off-angles from the center of the screen. This type of panel also offers better color reproduction than VA panels, which tend to have darker blacks than their IPS counterparts.
Video: The Monitor Buying Guide - What You Need to Know!
2. Resolution
The higher the resolution, the more pixels per inch (PPI) or how sharp a display appears. If you're looking for a sharp picture, choose a monitor with a high PPI count. A resolution of at least 1920 x 1080 is ideal for most uses, but 4K or UHD monitors are becoming more common and are an excellent choice if you want to watch movies or play games on your PC.
Higher resolution means more detail, which makes for sharper images and text. For example, a 15-inch monitor with a 2560 x 1440 resolution (Full HD) has 2 million pixels. A 27-inch monitor with a 4K resolution has 8 million pixels. Today's best monitors have 4K resolutions (3440 x 1440), and some even support 5K (5,120 x 2,880).
3. Accessories
When buying a computer monitor, you need a variety of various accessories. VGA cables connect your monitor to other devices like printers and scanners. You can connect your display to another device or computer using a USB cable. Audio jacks allow you to connect speakers to your monitor directly.
Accessories are the things that you need when using a computer. These include things like the mouse, keyboard, speakers, and even the display. Some people like using their monitors as TVs, while others use them just for work. No matter what type of accessory you want, you can find something suitable for your needs at an affordable price.
4. Screen Size
Screen size is important in buying PC monitors. As a consumer, you want the best value for your money. To do so, you need to know what size monitor may be compatible with your computer system. The size of the monitor determines how much information it can display at any given time. The larger the screen size, the more information it can display.
If you are an avid gamer, you should look for a high-resolution screen with large screen size. You can enjoy playing games with rich graphics and contrast ratio without straining your eyesight. For laptops, bigger screens provide a better viewing experience. Input ports and connectivity options can also be considered.
5. Performance Specs
When it comes to buying a PC monitor, performance specs are important. These features tell you how well a monitor can display images and videos. Consider that the refresh rate indicates how many times per second (in Hz) an image on the screen is refreshed. This affects how smoothly an action sequence looks while playing games or watching video clips.
You may look for a response time as it indicates how quickly pixels on a monitor can change from one color to another. It refers to how quickly they respond to changes in brightness or color levels sent from your PC's graphics card. The lower the response time is (in milliseconds), the faster your screen can respond to changes in brightness and color.
7 Best PC Monitors for You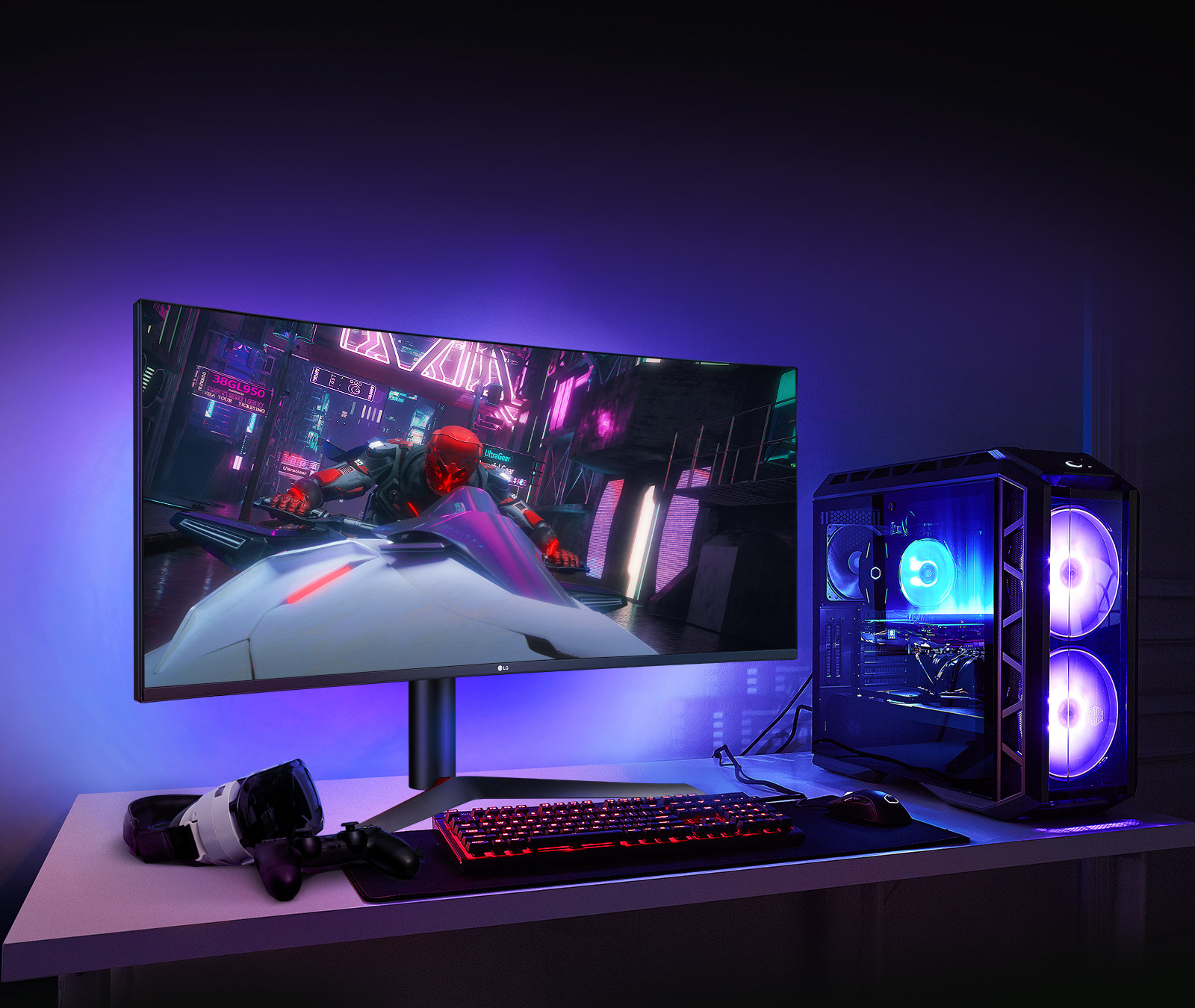 The LG 38BN95C-W is a 38-inch ultrawide QHD monitor that offers an immersive display, taking your productivity to new heights. With its ultrawide aspect ratio of 21:9 and QHD resolution of 3840 x 1600 pixels, this monitor provides an expansive workspace that allows you to multitask efficiently. The monitor offers versatile connectivity options, including USB Type-C, HDMI, and DisplayPort, ensuring easy compatibility with various devices and enabling fast data transfer.


Pros
Wide horizontal and vertical viewing angle

Automatic brightness control

Fast response time
Cons
Elevate your visual experience and elevate your productivity and entertainment with the Dell U2722D 27-inch QHD monitor. The Dell U2722D is a 27-inch QHD monitor that delivers an enhanced visual experience, immersing you in vivid and crisp details. With its 2560 x 1440 resolution, this monitor has impressive pixel density, resulting in sharper images and text. Featuring an ultra-thin bezel, the Dell U2722D offers a virtually borderless viewing experience. 
Pros
Sleek design

High resolution
Cons
The Samsung SJ55W Ultrawide Gaming Monitor delivers stunning visuals that bring your games to life with remarkable clarity and detail. Featuring a WQHD resolution of 3440 x 1440 pixels, this monitor provides sharp and vibrant imagery, allowing you to see every intricate detail on the screen. The advanced VA panel technology ensures accurate and consistent colors, while the high contrast ratio and wide color gamut produce rich and realistic visuals.
Pros
Affordable

High resolution

Fast response time
Cons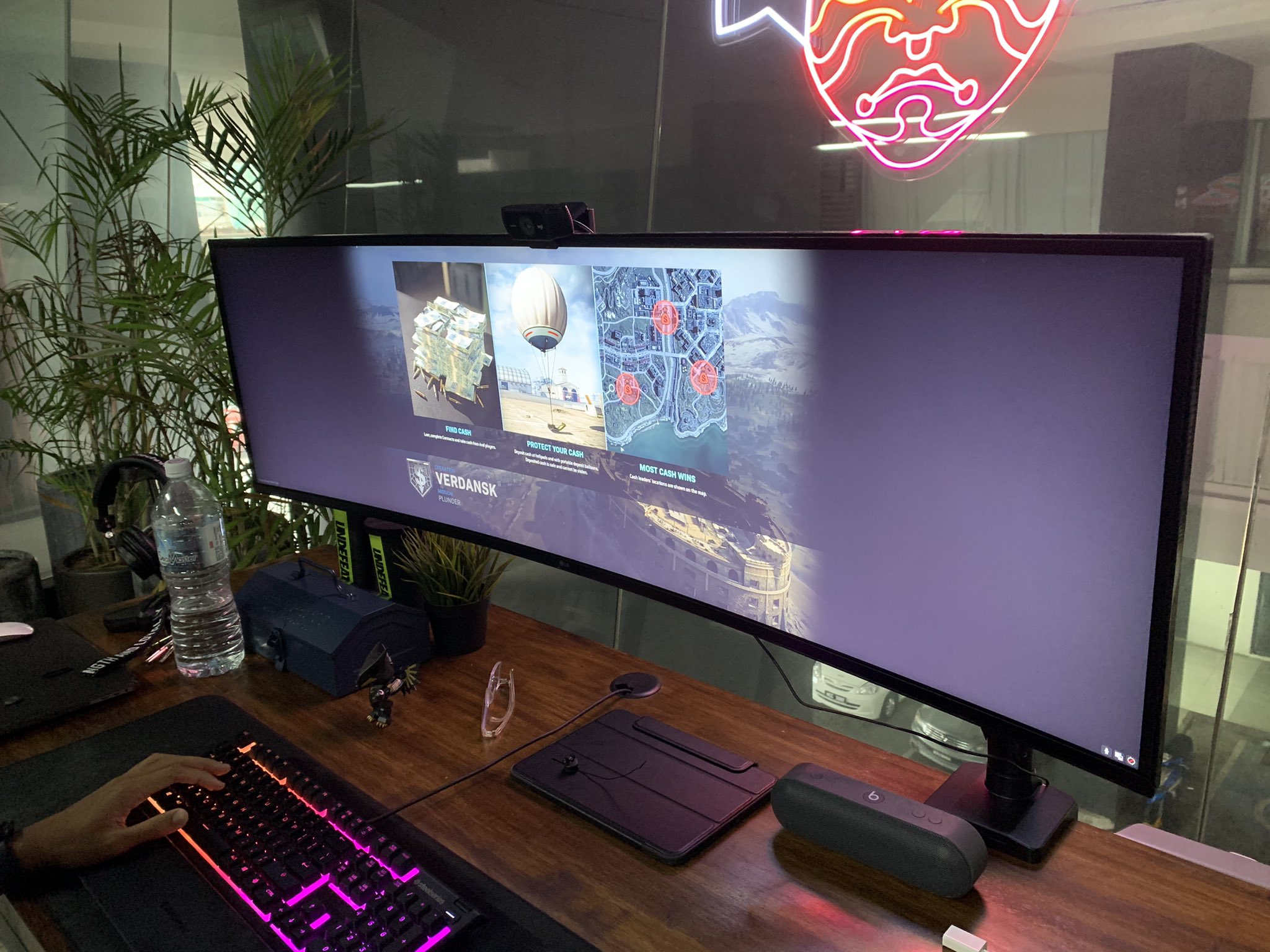 Experience an immersive viewing and multitasking experience with the LG 49WL95C-W 49-inch Ultrawide Dual QHD monitor. This ultrawide monitor is designed to provide exceptional picture quality with a 5120 x 1440 resolution, ample screen space, and versatile connectivity options. It features two HDMI ports, a DisplayPort, a USB Type-C port with power delivery, and multiple USB 3.0 ports for connecting peripherals.
Thanks to its generous screen size and high resolution, the LG 49WL95C-W enables efficient multitasking and boosts productivity. The Picture-by-Picture (PBP) mode lets you simultaneously display content from two sources.
Video: 
Pros
Wide viewing angle

Built-in speakers

Accurate colors
Cons
Boasting a sleek design and cutting-edge technology, this Mac-compatible monitor is a true masterpiece that will enhance your computing and multimedia experiences. Its stunning clarity, immersive display, and versatile features make it the perfect choice for professionals, creatives, and entertainment enthusiasts. The LG 27MD5KL-B ultrafine monitor delivers an awe-inspiring visual experience with its crystal-clear 5K resolution. With a resolution of 5120 x 2880 pixels, every image comes to life with incredible detail and sharpness. 
Pros
High contrast ratio

Durable stand and frame

USB-C ports can charge external devices
Cons
Lacks hardware buttons

Colors are not accurate
Curved vs. Flat Monitors
The primary difference between curved and flat monitors is the curve itself. A curved monitor provides a more immersive experience than its flat counterpart. It does this by offering a wider field of view, which makes it easier for the user to see more of their desktop at once. This makes it better suited for multitasking, productivity, and entertainment.
A curved monitor can also improve immersion in games and movies by making the images appear more lifelike. This is especially true in first-person shooters and racing games, where it's important to be able to see your targets. However, some gamers prefer flat screens because they feel curved screens can cause motion sickness or eyestrain after prolonged use.
Importance of a Good Computer Monitor
The computer monitor is the window through which you view your computer's output. It can be the difference between a positive or negative experience and choosing the right monitor for your needs is important.
A monitor is generally considered a display device capable of showing information or images on its surface. It is the model through which you can interact with your computer and is also what you may be looking at all day.
Computer monitors are also visual display units (VDUs) or visual display terminals (VDTs). The most common type is the cathode ray tube (CRT). Flat-panel displays such as liquid crystal displays (LCDs) and organic light-emitting diode (OLED) displays are included in this category.
Monitors can be connected to computers using different cables depending on their resolution and size. Those with lower resolutions use analog connections such as VGA, DVI, and HDMI cables, while those with higher resolutions use digital connections such as DisplayPort or Thunderbolt ports.
A good monitor can make all the difference in your productivity and overall enjoyment, but even a bad one can cause eye strain and headaches, so choosing wisely is important.
Conclusion
You certainly already understand how important getting a quality display is if you use a computer for work. The choice is easy: choose the PC monitor which suits your needs.
Try the Acer SB220Q if you want an LCD IPS display that blends fashionable, ultra-thin functionality. However, you might think about the Sceptre E225W-19203R series if you enjoy vivid color and fine visual quality on a screen.

Additionally, you may pair these monitors with the best keyboards to achieve better performance when working and gaming!
There are several PC monitors available in the store. But that certainly isn't a reason to get excited, given the fact that each has its own clear advantages and deals.
However, don't worry; this guide's list of spectacularly performing monitors can provide you with a suitable platform to perform to your best potential.
How's your experience with your monitor? We'd love to hear it. Let us know in the comments below!
---