The growing popularity and constant updates to video streaming technology continue to create a need for quality web cams. Video conferencing is on the rise because of its ease and effectiveness in communication.
There are so many options out there when it comes to webcam brands. But not all cameras are created equal. Don't worry. This guide can help you find the best webcam for your preferences and digital needs!
Key Considerations for Buying Web Cams
Image source: https://2east8th.com/2-east-8th-blog/free-and-easy-tips-to-make-my-zoom-call-oscar-worthy/
1. Lens
The lens quality determines how sharp and clear your new videos may be. It determines how far away you can be from the subject while maintaining a good-quality picture. Additionally, it may also take care of any screen glare so everyone in the conference can see you clearly.
2. Auto Focus
When you use an autofocus webcam, it can detect your face and adjust the camera settings automatically. You have to speak into the microphone, and your image may appear on the screen. This feature can also be used for recording videos or taking photos.
3. Frame Rate
Frame rate is essential for capturing fast movements when recording video or taking photos. A high-quality webcam may have a minimum of 30 fps, but it's better if it's 60 fps or higher. This ensures that your videos look sharp and smooth.
4. Field of View
The field of view refers to the area captured by your camera. Consider a wide field of view if you like wider backgrounds for a zoom meeting with your team members. This is why most people prefer using new HD webcams with wide fields of view when conducting their live conferencing.
5. Video Resolution
The resolution can show how clear your video can be. However, some cameras have an adjustable zoom feature, allowing you to record videos at any resolution you want. This feature is useful if you record something in detail or capture a face from far away.
6. Low Light Level Adjustment
The low-light level adjustment feature allows the user to adjust the camera's exposure, which is useful when there is too much or too little light in the room. This feature can show better visibility in rooms with varying lighting conditions in a meeting room environment.
7 Top Recommended Web Cams For Video Conferencing
Image source:  https://twitter.com/joelennon/status/1384492520558587906?s=20&t=MRyU5eN-BVG-2ukXcryMJQ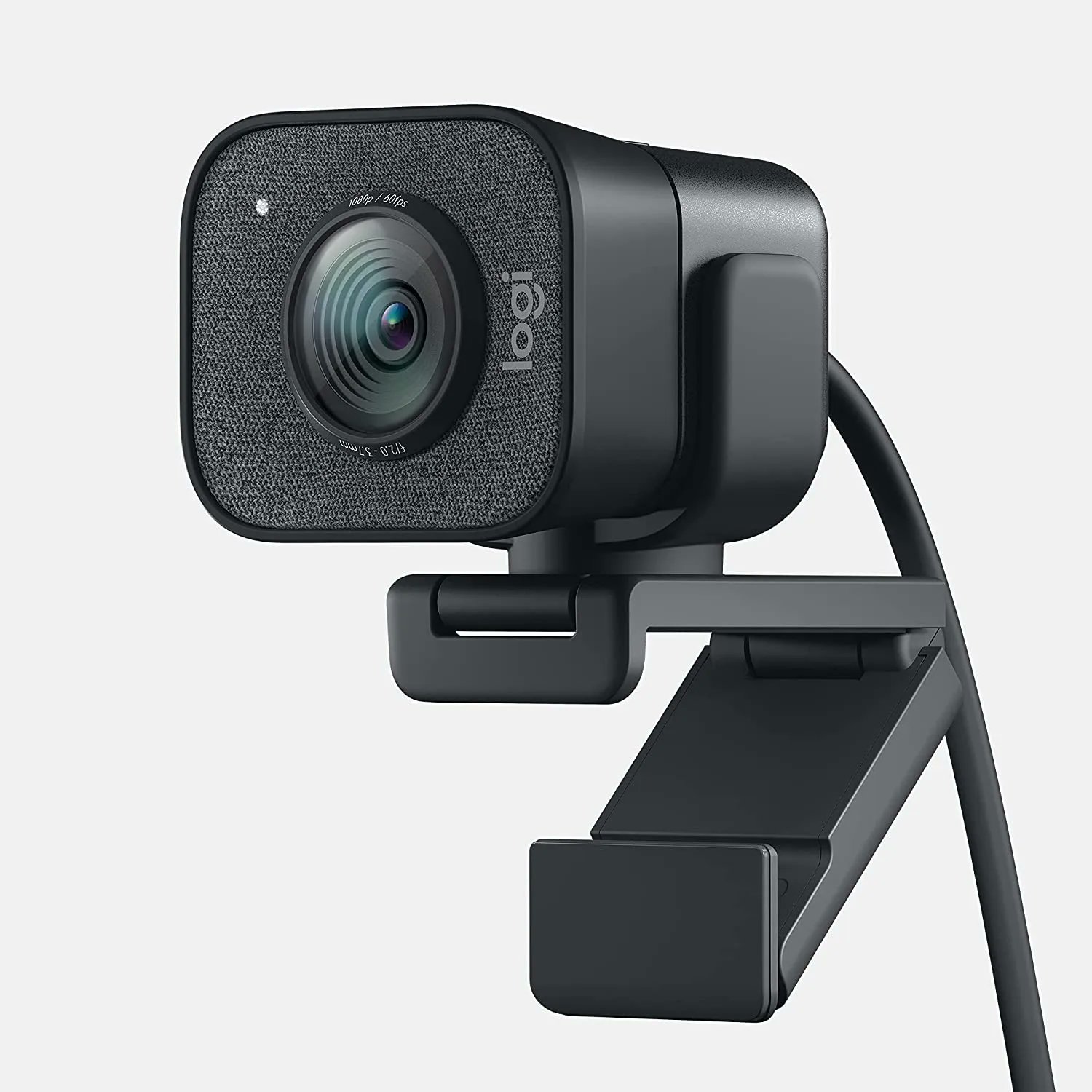 Image source: https://twitter.com/FatKidDeals/status/1606052215373942789/photo/1
Featuring high-definition video capture, the Logitech for Creators Streamcam ensures that videos are clear, crisp, and vibrant. Whether you're streaming, video conferencing, or recording tutorials, this webcam delivers professional-quality results. Logitech's advanced autofocus technology ensures that you stay in sharp focus throughout your recordings.
This versatile webcam gives you crystal-clear audio to complement your visuals. With dual omnidirectional microphones, this webcam captures your voice with exceptional clarity. Equipped with Logitech Capture Software, you can unlock additional features and customization options.
Pros
Many recording options

High-quality video

Handy design
Cons
Video: NexiGo N660P Review
The NexiGo N660P webcam is a high-definition device with a 1920 X 1080p picture. This camera also has a 2MP Full HD sensor and can show videos at 60 fps. The device also has built-in dual stereo noise-canceling microphones with echo cancellation and noise suppression.
This live webcam is also easy to use with its plug-and-play functionality. You can connect it to your computer or laptop via USB. Also, the webcam is well-matched with a wide range of OS such as Windows, Mac, Linux, Chrome, Ubuntu, and Android.
The NexiGo N660P webcam is a new choice for anyone looking for the best webcam that won't break the bank during live streaming.
Pros
Affordable

Has a rotatable clip

The audio is commendable
Cons
Focus needs improvement

Produces crisp, smooth videos

Fine-tuning options are limited
Image source: https://twitter.com/CerasiteMidori/status/1489186186631557123?s=20&t=oTZwK8I2veqUKnhAwZK6-A
The DEPSTECH DW49 is a 4K 8-megapixel PC external webcam with 3840p x 2160p resolution at 30fps. It features a 1/3" CMOS image sensor, enhancing the image quality in low-light conditions. This webcam's face-tracking mechanism is perfect for zoom meetings and live streaming.
The webcam contains two microphones with digital noise-filtering technology for hassle-free communication. It also has a 5.9ft USB 2.0 cable connector for a simple plug-and-play setup and an upgraded extendable metal tripod for pan/tilt positioning.
If you like autofocus capability among live webcams, then it is time to buy DEPSTECH as your new device available in the market.
Pros
Affordable

Has decent autofocus

Comes with a wide-angle lens
Cons
The cord is not detachable

Needs supplemental lighting

The image quality needs an upgrade
Video: Elgato Facecam Review
The Elgato Facecam is a small yet true Full HD webcam, perfect for capturing your face on the go. It supports multiple resolutions up to 1080p at 60 fps. Sony STARVIS CMOS Sensor can give you quality settings ranging from low to high quality.
Elgato Prime Lens's 24 mm* f/2.4 studio-grade optics are glass-made. The camera supports auto exposure control based on ambient light conditions. This technology has a USB 3.0 interface with the lowest latency for image data transfer and is compatible with OS like Mac and Windows.
If you like an easy-to-use interface that allows users to customize new streaming and recording options, try Elgato Facecam.
Pros
The app displays ISO levels

Has a decent frame of view

The video resolution is commendable
Cons
Has no HDR

It has no microphone

Lacks manual tint control
Image source: https://twitter.com/GeekDiscounts/status/1578274643315752962?s=20&t=oTZwK8I2veqUKnhAwZK6-A
The OBSBOT Tiny PTZ 4K Web Cam is a versatile device for various applications. It features a 1/2.8" CMOS sensor with a 2.3 Megapixel resolution, which allows it to show high-quality images and videos. This feature can also be used in conjunction with auto framing.
Its Next-Gen AI-Tracking technology can show the face of any person in the frame with a 2-axis gimbal. The webcam has a Magic Gesture Control with HDR, which is ideal for personal and professional use. You can adjust the live camera's focus and zoom settings even from a long distance.
If you are probing for one of the best cams, the OBSBOT Tiny PTZ 4K Webcam can show new solutions for video transmission.
Pros
4k video quality is outstanding

It has plug-and-play compatibility

Has a 2-axis gimbal for face tracking
Cons
Lacks manual tilt control

Expensive considering its price point

Its gesture controls need improvement
Image source: https://twitter.com/NurolSagor/status/1559898720132808704?s=20&t=oTZwK8I2veqUKnhAwZK6-A
The Meeting Owl 3 Webcam can offer essential features that make it a perfect tool for any online meeting. This Wi-Fi-enabled webcam features 1080p HD video resolution and 360° audio up to 18 inches long. It can show the face automatically on whoever is speaking.
The live webcam focuses on people 4x faster with Owl Intelligence System. You may also like its plug-and-play compatibility video conferencing platforms like Zoom and Google Meet. This device has a built-in speaker and microphone for video conferencing or streaming live.
If you're into a new tool where you can communicate with people anywhere at any time, the Meeting Owl 3 can meet your specific needs.  
Pros
Has an expanded mic option

Supports a USB-C connection

Has a 360° conference camera
Cons
It is expensive

Webcam images aren't 4K

It has security vulnerabilities
Image source: https://twitter.com/MaverickAVWorld/status/1131512614901747713?s=20&t=oTZwK8I2veqUKnhAwZK6-A
The Huddly IQ Webcam supports 1080p Full HD recording at 30 fps, which is better than most other webcams available today. It has built-in AI that can recognize people in the live camera's range of vision and respond by framing them automatically.
The 5-element microphone array on the USB-powered camera may provide vocal clarity. Its advanced room analytics makes it easy for long-time involvement in any space. Plus, the ultra-wide-angle 150° as one of its features can let you monitor in real-time what is happening.
If you want a new experience of conducting Zoom meetings, now is the time to consider Huddly IQ as your best pick among cameras.
Pros
Has a 16MP sensor

Updated software

Comes with an ultrawide angle lens
Cons
No built-in mic

Restricted to 720p

It needs a new switch for devices not compatible with 3.0
Glass Lens Vs. Plastic Lens: Which One to Choose?
There are various types of lenses available on the market today. One of the most popular lens types is glass, made from sand, silica, and soda ash. Plastics are not as widely used in optical products because they do not offer the same level of clarity as glass lenses.
Glass lenses are considered the most expensive option but also the most durable. Plastic lenses are less expensive and can be bought in bulk, but they can be scratched or damaged more easily than glass lenses.
While glass lenses may cost more upfront, they tend to last longer and have fewer issues over time. It is especially true if you use your glasses frequently. Plastic lenses are also known to scratch or crack more easily than glass lenses, which can result in cloudy vision if left uncared.
Plastic lenses are generally cheaper than glass ones because they are less durable and break more easily than glass. However, plastic has become an increasingly popular material for manufacturing eyeglasses because it offers affordability.
Source: https://www.cdw.com/content/cdw/en/articles/hardware/webcam-buying-guide.html
Benefits of Using Web Cams
The most common tool for video calling is a webcam. It enables you to communicate live on your computer screen. Generally, high-definition video and other capabilities, such as microphones and speakers, enable you to share more than memories. Here are a few benefits of using webcams:
Easy-to-use
Webcams have a simple user interface that makes it easy for anyone to use them. Therefore, you don't need any special skills to operate them. All you need is an Internet connection and a webcam.
Affordable
Webcams are relatively cheap compared to other video-calling devices. You can get free webcams from companies that offer free shipping if purchased during holiday sales.
More Personal
In addition to communicating with family members and friends, webcams can also be used for business purposes. You can conduct real-time interviews or video conferencing sessions.
More Secured
Most webcams come equipped with security features. These devices can protect users from hackers trying to access their accounts.
Enhance Your Meetings With Superior Web Cams
The necessity of web-enabled cameras in corporate settings has finally become obvious to internet users and businesses. Moreover, the cost of these web cameras is much reduced over the conventional analog cams for zoom meetings today.
With its Ultra HD 4K sensors, the Logitech Brio 4k is a fantastic camera, while the NexiGo N660P features dual stereo noise-canceling microphones built right in.
Many factors can determine which camera is the best fit for you. Choosing the best webcams when searching for a zoom model can be intimidating. This comprehensive guide's list of the best cameras won't disappoint you. For webcam essentials and accessories, visit our website by clicking here.
Do you have any questions or suggestions? Share your thoughts with us by leaving a comment below!
---