Game streaming has become a thrilling way to engage with audiences, exhibit skills, and develop a community in the dynamic world of online gaming. Whether you're an experienced gamer or just getting started, developing the best online gaming streams necessitates a planned strategy.
This article will review crucial features that can improve your online gaming streams, providing enjoyment and engagement.
Choose the Right Platform and Create Your Streaming Channel
First and foremost, where do you want to host your game streaming sessions? There are several gaming streaming sites you can choose from. But selecting the right channel is not the only decision you should make. Creativity with your channel name and branding on the internet will also help you gain a following. Here's how you can do it: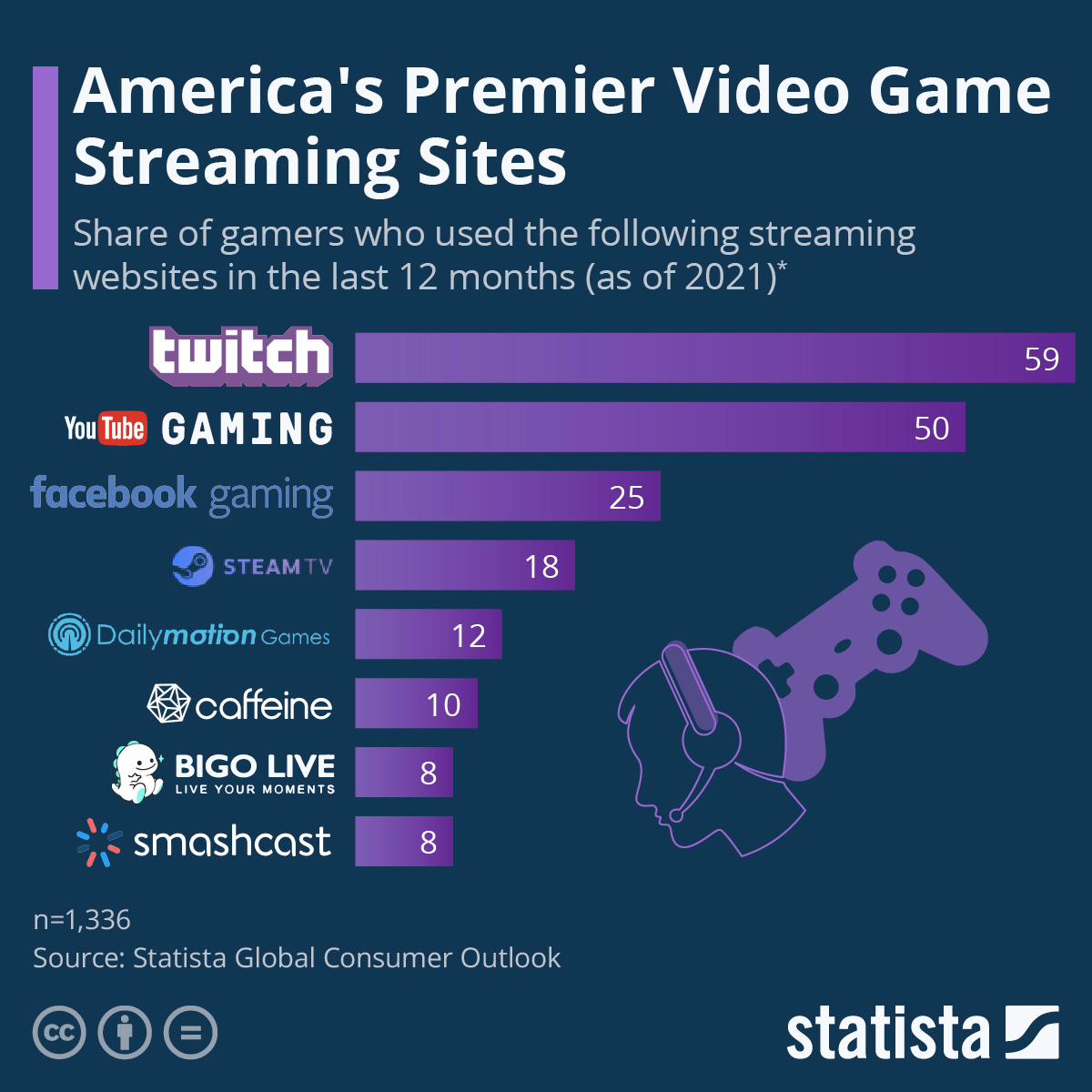 Select Your Preferred Live Streaming Platform
The first critical step in your game streaming adventure is to choose the best platform. Twitch, YouTube Gaming, and Facebook Gaming have distinct features on how you want to stream games. When deciding, consider your target demographic, preferred features, and the platform's community climate.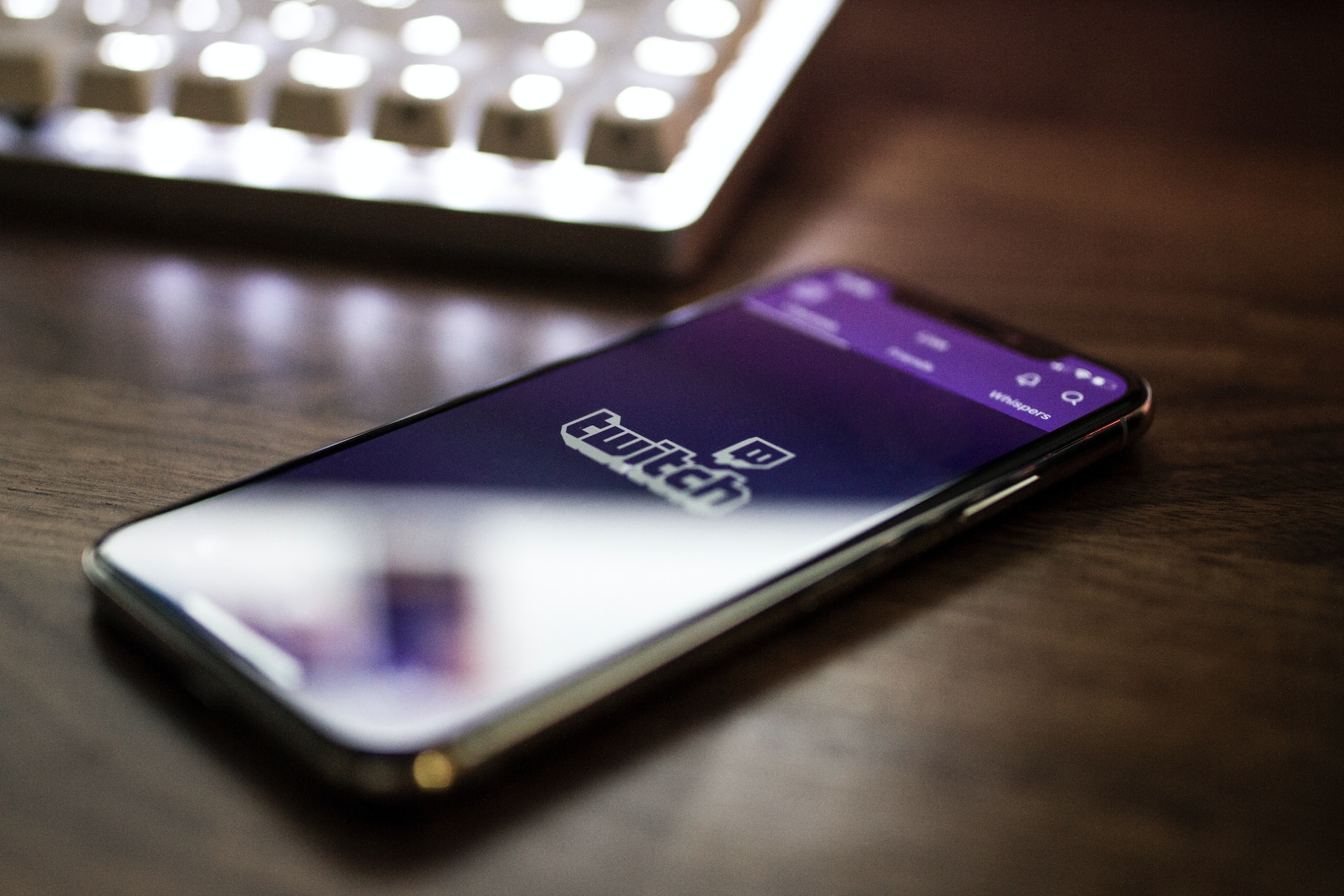 Craft a Captivating Channel Name
Your channel name is the first thing potential viewers see. Choose a name that reflects your gaming style, personality, or a unique niche you intend to explore. Keep it short, memorable, and simple to spell.
Design an Eye-Catching Logo and Overlay
In the cluttered world of online game streaming, visual appeal is important. Spend time developing an eye-catching logo and overlay that defines your company. Design consistency throughout several streaming services, social media, and game-streaming platforms improves brand identification.
Set Up the Right Equipment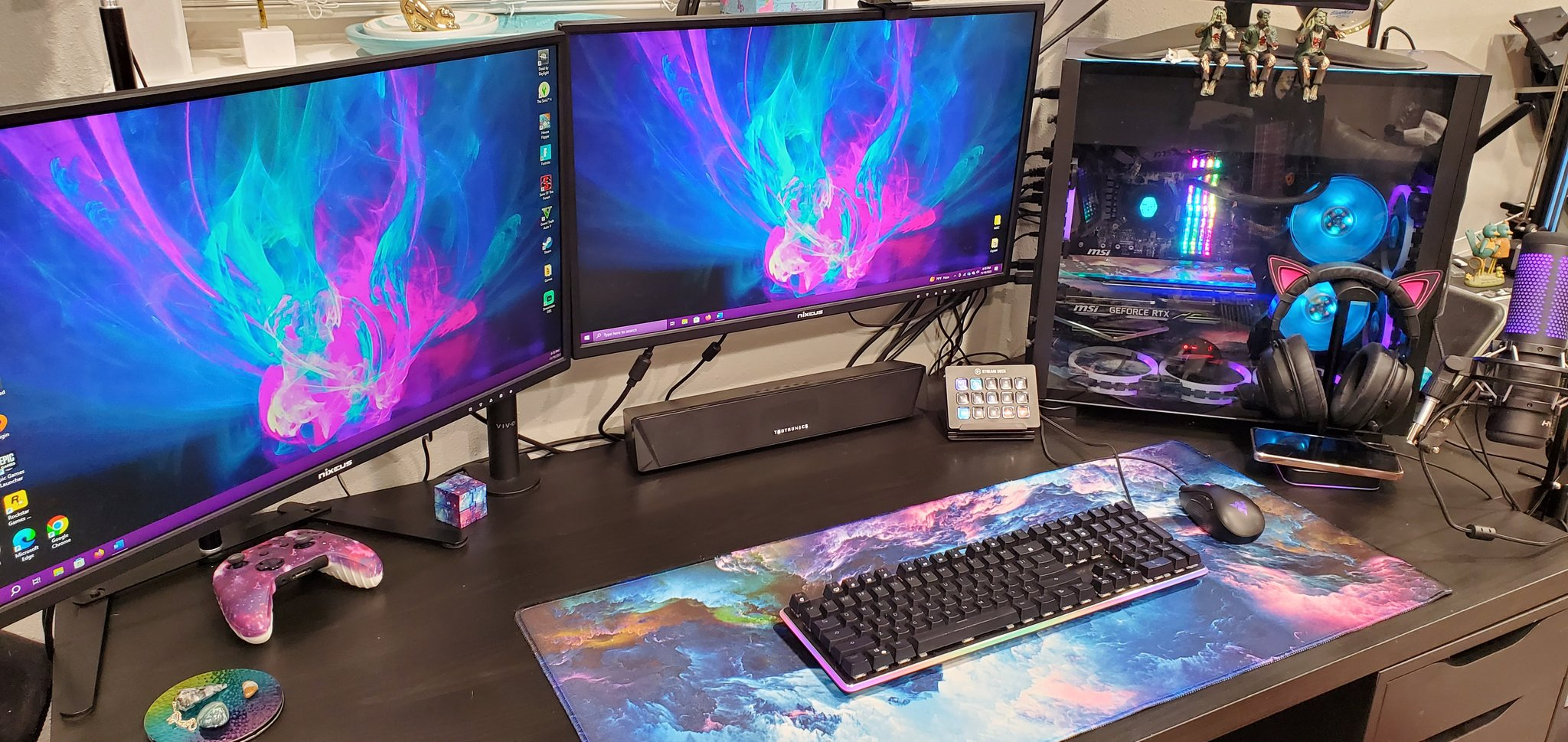 A smooth streaming experience requires high-quality equipment. Invest in a dependable microphone, webcam, and a gaming system capable of gaming and broadcasting. High-quality audio and video contribute greatly to viewer happiness.
1. Invest in a Good Gaming Stream Station
Now that you have a designated game streaming service, purchasing a high-quality game streaming station is essential for a smooth and professional streaming experience. Of course, the main equipment you should focus on investing in is a high-quality and sturdy desk and a comfortable gaming chair.
Direction Desk Executive Desk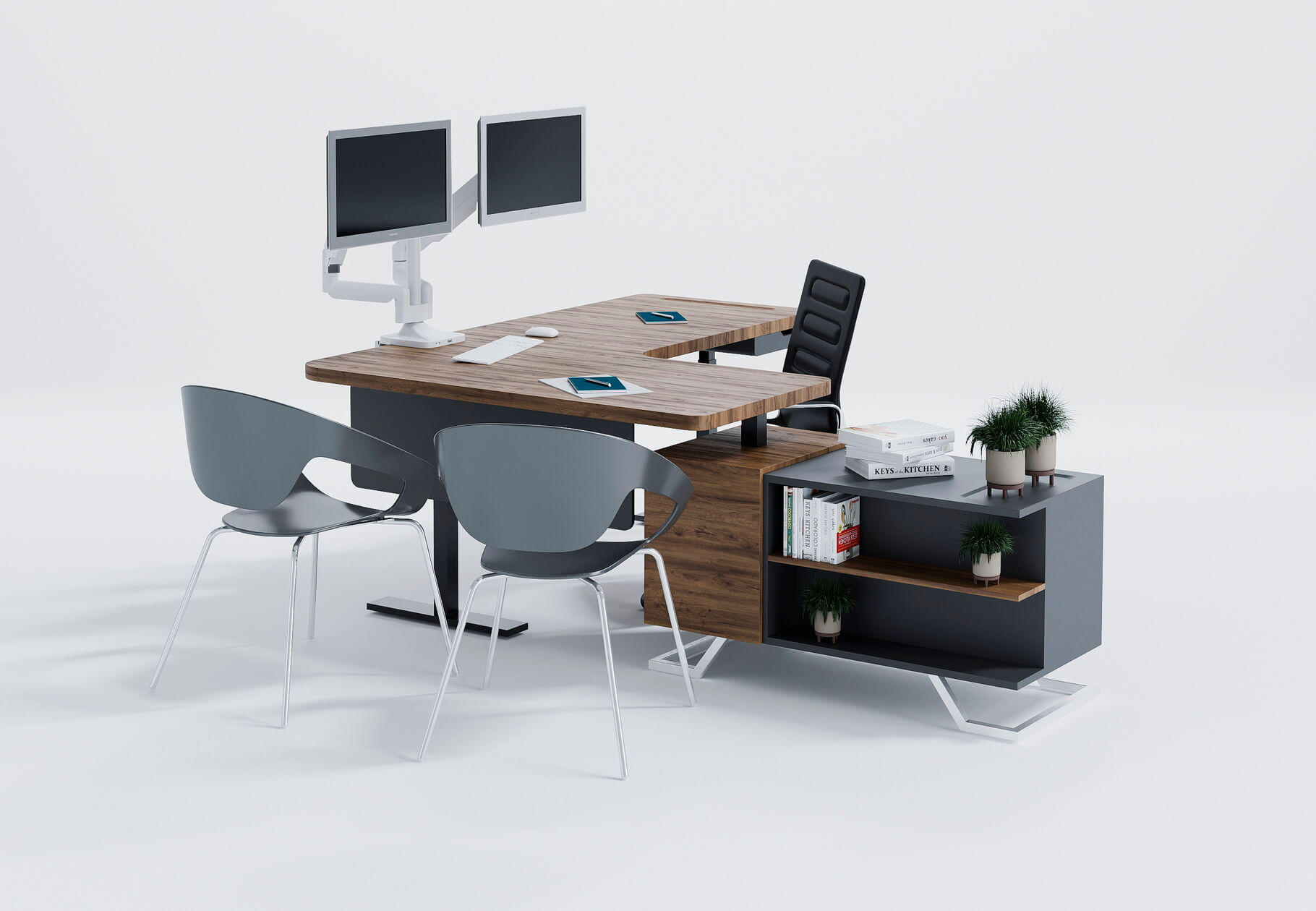 Consider the Direction Desk Executive Desk if you're looking for a high-quality desk for your gaming station that combines form and function. Being an L-shaped desk, it provides additional room to move around and a large, well-made surface.
In addition, this home office desk has contemporary styling, built-in storage, and methods to organize your to complement any decor.
E-WIN Flash Series Gaming Chair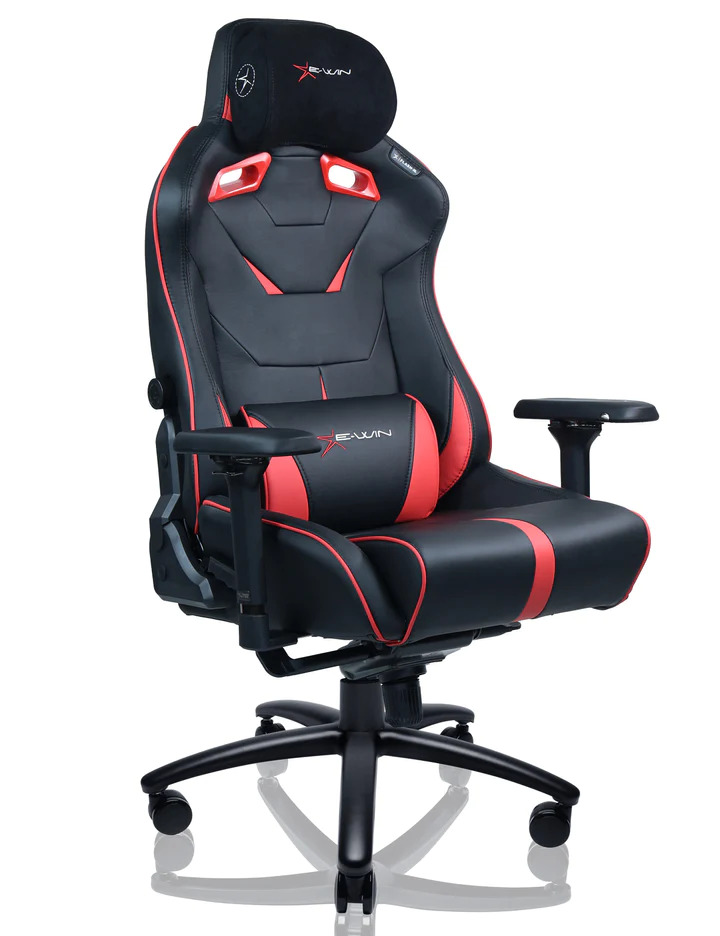 The E-Win Flash is a great choice for bigger games needing the ideal chair. This chair is one of a kind since it can accommodate people with heights ranging from 5'7" to 7'0" and a weight of up to 550 lbs.
Featuring high-density foam that feels like memory foam on the inside and stain-resistant PU leather on the outside, the Flash gaming chair is built to last and will keep you comfortable for hours.
Thanks to the chair's multi-tilt mechanism, you won't have to worry about being knocked over by abrupt movements during intense boss encounters.
2. Excellent Gaming PC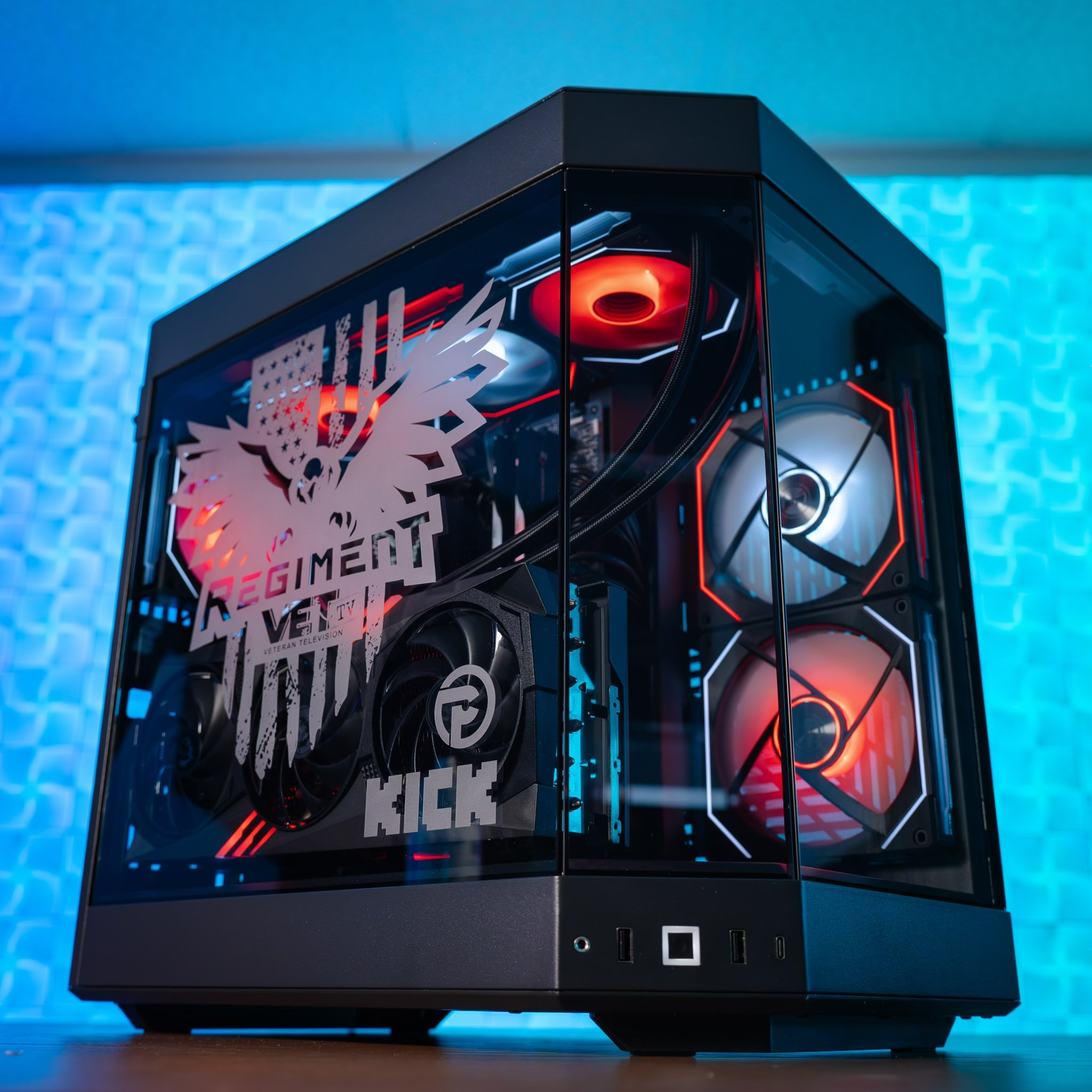 Your gaming PC's specifications should be your first point of focus if you're serious about investing in streaming hardware for video games. A gaming PC with a strong CPU, lots of RAM, and a quick graphics card will be required.
Also, a desktop PC is better than a laptop if you want to easily change and upgrade the components. Use the most powerful processor if you're committed to using a laptop. Additionally, be sure your graphics card can handle the game you intend to play.
Thus, you should install the best versions of these two components because they cannot be upgraded. Some gaming laptops can increase RAM and SSD storage to larger capacities if desired.
3. Superb Webcam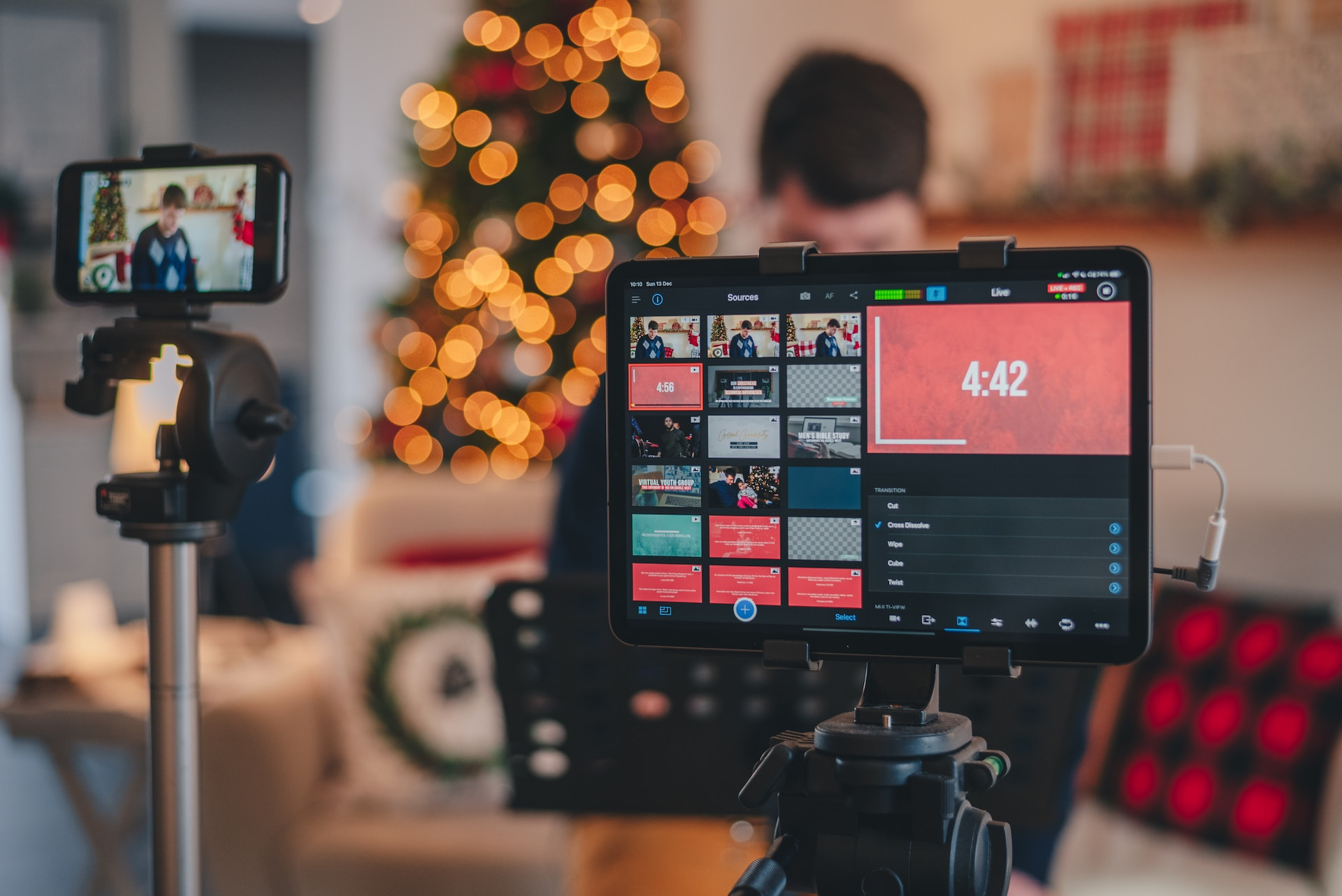 You can't have a great gaming stream unless you show off your face while destroying foes, right? This highlights the critical need for a high-quality webcam in your game streaming setup.
When deciding on a webcam to use as part of your gaming streaming setup, keep the following in mind:
the picture clarity

the viewing area

software compatibility
Consideration of picture quality should be your primary concern. Would a high-definition camera suffice, or would you like a more advanced model?
With more pixels in a Full HD (1080p) display, the image is crisper, clearer, and more detailed, with more accurate colors. However, more bandwidth is needed than HD. Generally, 30 frames per second at high definition (HD) or 720p is the minimum for a good stream.
Your camera's field of vision should be your next consideration. Its scene-capture capability is dependent on this. For some purposes, it's more convenient to have a camera with a wide field of vision rather than constantly adjusting the angle.
Choose the correct webcam to stream video with minimal visual difficulties and clear, stable footage.
4. Exceptional Microphone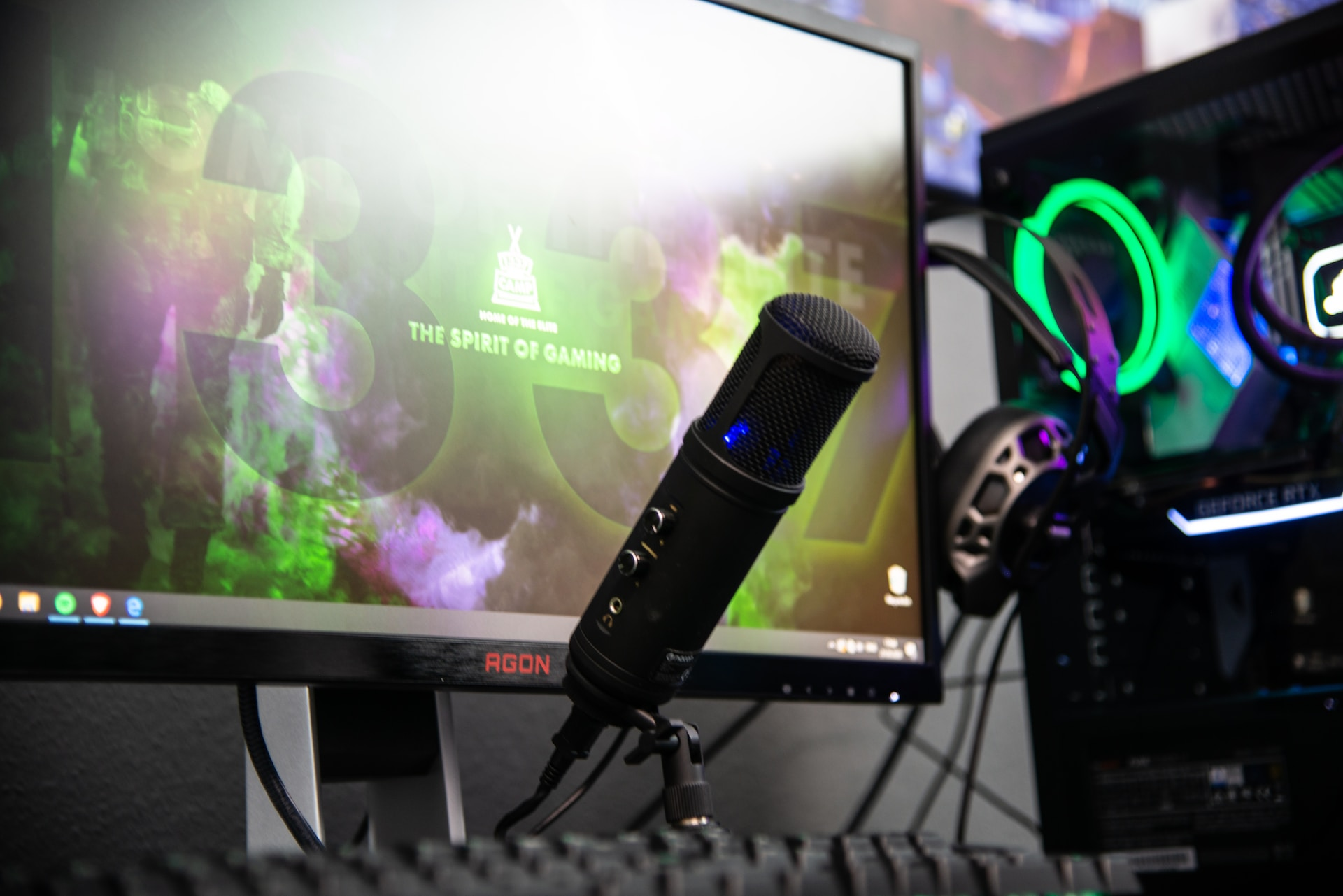 Not only does a high-quality microphone enhance in-game communication, but it is equally crucial for live-streaming games as a high-quality webcam. In most cases, the audio quality of your stream will suffer even if your webcam has a microphone. Having a good microphone on hand will be crucial in that situation.
The truth is that investing in a good microphone will significantly improve your stream's quality. Rest assured, the audio will elevate your gaming experience and showcase your dedication to the sport.
5. Fantastic Audio Mixer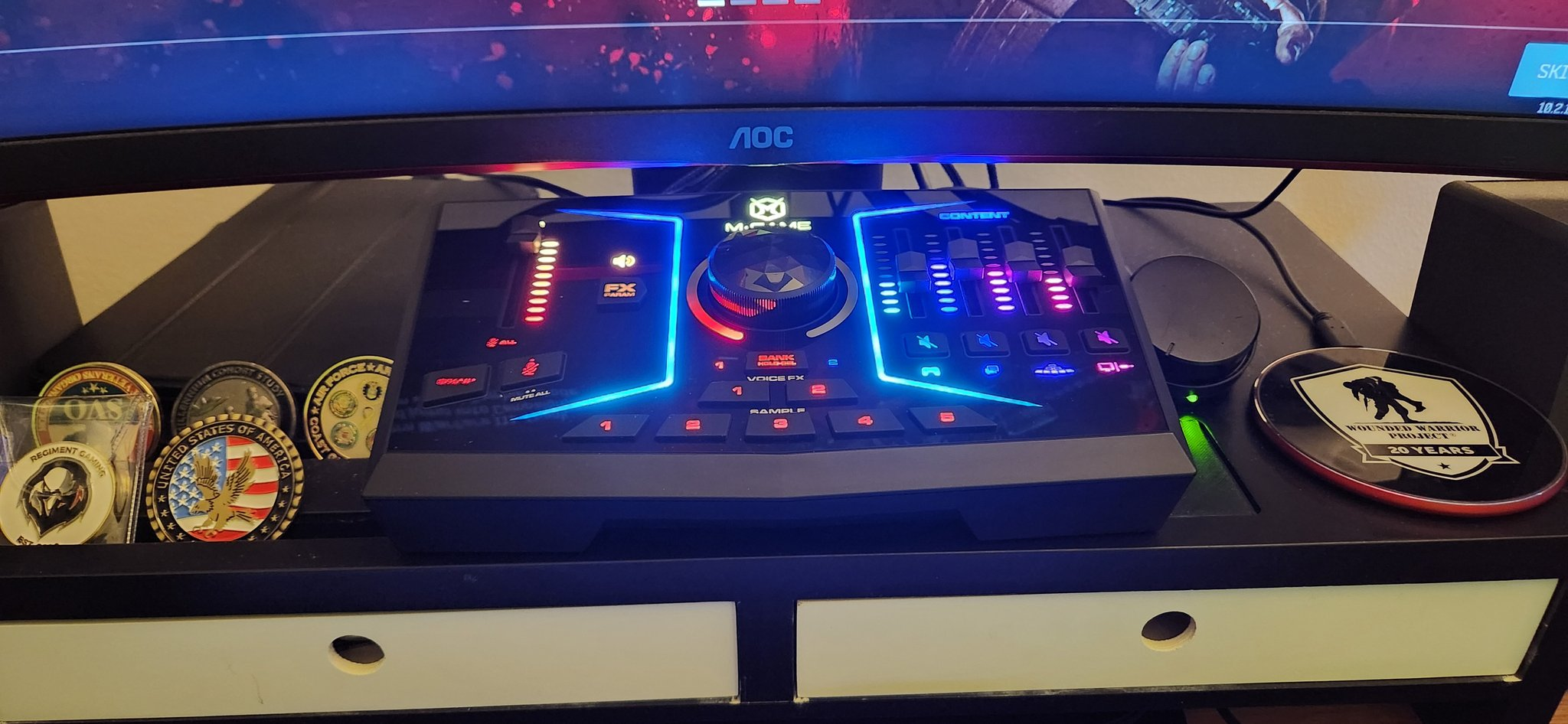 Having access to an audio mixer can greatly expand the functionality of your stream gaming setup. You can improve the quality of your audio with the help of this equipment.
An audio mixer allows you to modify the music playing in the background, adjust the volume, and even control the level of your voice.
Two varieties of audio mixers, digital and analog, are commercially available.
As the name implies, an analog mixer allows you to manipulate your music's various aspects and volume levels using physical dials. Conversely, a digital mixer gives you command over the audio's personalization through apps and software.
You can get more precise control over the audio with a digital mixer. Still, an analog mixer will let you adjust as you go along without interrupting your streaming to switch between programs.
Ensure the audio mixer you choose has a microphone connector compatible with your device. Choose a mixer with a USB interface if you want a USB microphone. Use the one with the XLR connector if you're streaming using a microphone.
6. Top-Notch Streaming Software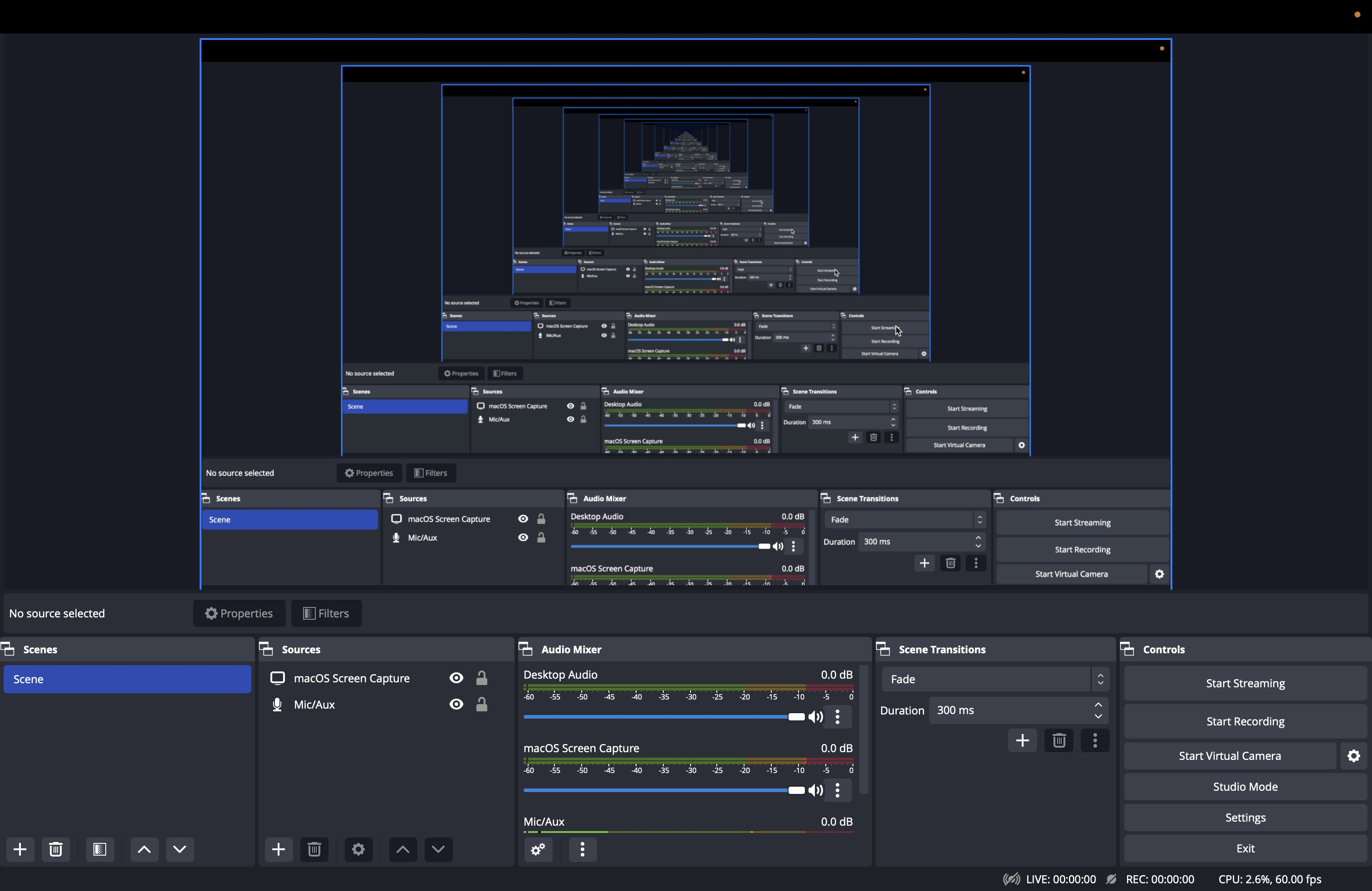 Good streaming software is an essential component of any game streaming setup. Streaming software will greatly improve your game streaming experience regardless of your platform.
Use this program to add effects to your videos and alter the arrangement of your streams. In addition, you have control over your audio sources and can enhance the quality of your audio by using filters.
Despite its importance, choosing the correct streaming software is no picnic. Your stream quality and the enjoyment of your viewers will be negatively impacted if you make the incorrect choice.
Here are some factors to consider while picking a streaming program to aid you:
Compatibility
Just picture yourself when you've gone through the installation process only to discover that the program is causing your gaming setup to run slower than before. To avoid this, checking for software compatibility before utilizing any of those programs is advised.
Features
You may tailor your stream to a greater extent with more feature-rich software. So you can tailor it to your own needs for streaming games. Multistreaming and other complex features can set you apart from the competition.
Software Type
Installing software on your computer isn't necessary for all programs. There are a few browser-based options or game streaming sites, such as StreamYard and Restream Studio, in addition to the majority being desktop applications like OBS.
7. Proper Lighting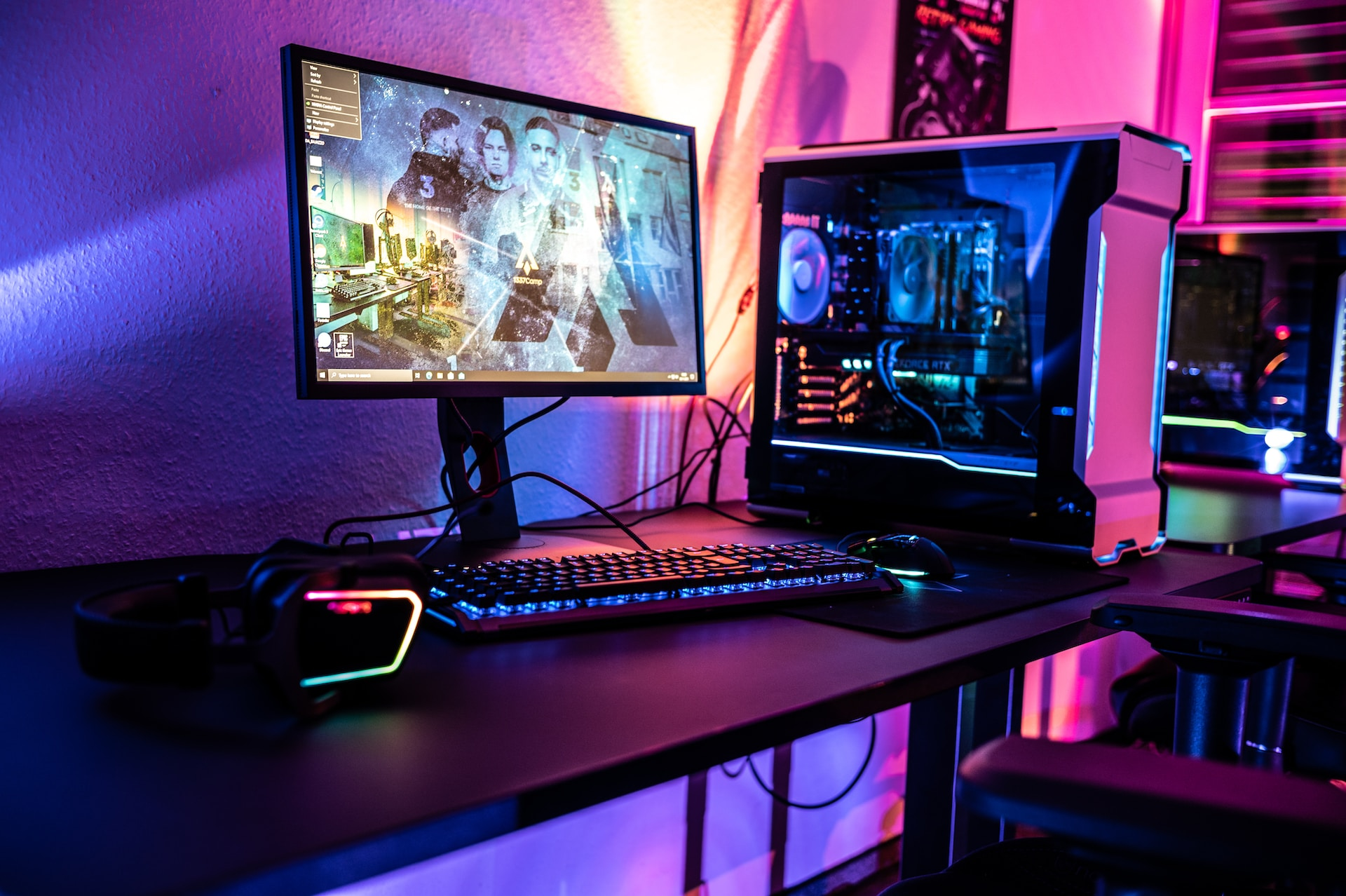 It would be best not to begin your gaming stream in low light. Your audience's viewing experience is greatly impacted by lighting. In many cases, it determines how your broadcast comes across to viewers.
Unfortunately, many streamers fail to set up their lights properly, particularly those just starting.
Then why is it important to select lights suitable for streaming video games?
First, your audience will easily see you in well-lit venues. In this approach, viewers can observe your facial expressions as you engage in games that enhance the stream.
Second, the broadcast will be more engaging if you set the lighting to your gaming niche's specifications. Set the strong light to support the sense of a lively atmosphere, for instance, if you play games that require such.
Thirdly, you want to appear professional in your gaming broadcast, so ensure everything is correct. Making a good impression as a streamer is important, even if it doesn't directly translate to financial gain. People will perceive things differently if the lighting isn't enough to support your game streaming setup.
8. Adjustable Green Screen
A green screen is essential for anyone who wants to replace a real-life backdrop with a computer-generated one.
Even though this is a peripheral component of your game streaming setup, it serves a crucial purpose.
The first benefit is that it draws the audience closer. That manner, it can immerse you in the game without any outside noise. Beyond that, your viewers will also experience a sense of immersion.
Second, you may add flair to your stream using a green screen. You can incorporate your photo or background into your branding. Differentiate yourself from the competition with this.
You can choose from a wide variety of green screen goods. Products can be stand-alone or mounted to your gaming chair, depending on your preference.
9. Reliable Internet Connection
Streamers don't need this particular setup for their games. However, your stream is more likely to fail if your internet connection is poor.
Streaming calls for a lightning-fast Internet connection since it incorporates music and video. The higher your audio and video streaming quality, the better your gaming streaming equipment should be.
Due to the increased bandwidth required for smooth streaming, a quicker Internet connection is necessary. For a normal stream, 5 Mbps is a fair bet. But you'll need around 30 Mbps if you're going for 4K streaming. Speedtest is a great tool to use if you are uncertain about this.
It is ideal to have a separate Internet connection. Also, connect it to your computer using ethernet instead of Wi-Fi for a more reliable connection.
Assuming you have a strong signal where you are, using your 4G connection is perfectly OK. If you don't, your gaming stream will be interrupted. It is the superior option for streaming if you currently own a 5G connection.
Establish a Consistent Streaming Schedule
Building a dedicated audience requires consistency. Create a consistent streaming schedule in your preferred game streaming platform that corresponds to your audience's tastes. Please stick to your schedule, whether it's daily, monthly, or biweekly, to build viewer trust and expectations.
Engage with Your Audience
Whether you are live streaming on Twitch or Youtube Gaming, interacting with your audience is a game-changer in the age of streaming. Respond to comments, solicit feedback, and make your audience feel connected. Consider using chat instructions and interactive overlays to increase participation during your live stream.
Showcase Skill and Personality
When it comes to exhibiting your gaming abilities and personality, balance is essential. Viewers want to connect with the person behind the screen as much as they appreciate great gameplay. Share anecdotes, talk about strategies, and let your personality shine.
Utilize Social Media
Use social media to expand your reach outside your streaming platform. Share highlights, behind-the-scenes looks, and forthcoming stream schedules on social media channels like Twitter, Instagram, and Discord, or maximize the use of the Community feature in YouTube Gaming. Cross-promotion boosts your internet visibility.
Collaborate with Other Streamers
Collaborations are an excellent method to broaden your audience and build your network in the streaming community. Join other gamers for live streaming, competitions, and community activities. This not only exposes you to new readers but also diversifies your material.
Elevate Your Gaming Streams Today!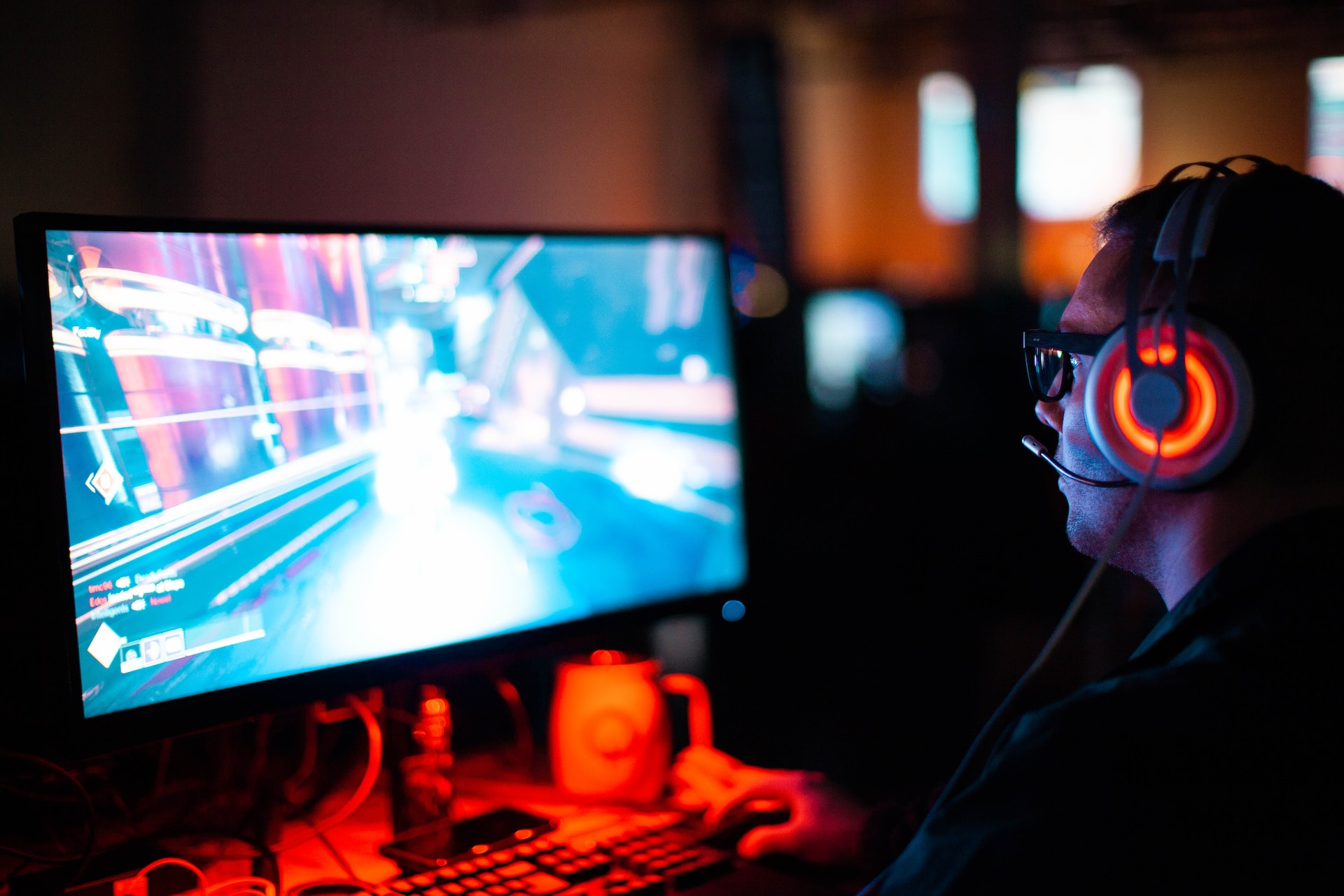 Mastering the art of live game streaming necessitates a combination of technical ability, creativity, and community involvement. These tactics will surely boost your presence in the broad world of online streaming, whether you're a casual gamer or an aspiring professional. So, level up your streams, engage with your audience, and make your mark in the ever-changing online gaming industry.
You can check our website for more high-quality gaming equipment and read tips on setting them up.
---