Today, gaming monitors are a cornerstone in unleashing the best gaming experience. The right monitor size for gaming can be the difference between simply winning or winning decisively and in style.
As a gamer through and through, you know you'll need to up your gaming monitor setup and maximize every screen space to guarantee an immersive gaming experience. After all, you would want to experience that real gaming feel.
The gaming world continuously expands innovation to promote competitive gaming and make playing games more interesting and thrilling. You'll have rich choices to elevate your arsenal, from curved monitor setups to ultrawide monitors.
You can tune into this blog to learn more about the best gaming monitor size and see the top choices that will boost your gaming setup.
What is a Gaming Monitor?
A gaming monitor is a type of computer monitor that is specifically designed for playing games.
Unlike regular monitors, gaming monitors employ a faster refresh rate and response time, reducing motion blur and providing a smoother gaming experience. Such monitors often have features like variable refresh rate (VRR) and adaptive sync, which can help to reduce screen tearing.
Due to its application, a gaming monitor is constructed with larger screen sizes, curved screens, faster refresh rates, higher resolution, and boosted audio output. All these added premium qualities and features allow for a tailored and customized premium experience.
Due to today's gaming craze and ever-growing demand for premium gaming experience, the 2022 global market for gaming monitors has reached US$ 5.85 Billion. It is forecasted to grow at 10.6% CAGR until 2032 continuously.
If you are serious about gaming, a gaming monitor is worthwhile. It can also help you to improve your gaming performance and enjoy a smoother, more immersive gaming experience. This complementary boost to your gaming setup will bring a better feel for the game and an improved overall gaming performance.
Video: https://www.youtube.com/watch?v=Qtpbv8HUrtE&pp=ygUTZ2FtaW5nIG1vbml0b3IgMjAyMw%3D%3D
What is the Best Size for a Gaming Monitor
Sizing your gaming monitor should depend on your personal preferences and the type of games you play. Your gaming setup concerning your desk size, PC build, normal hours played, and room space should also be factored into choosing the right gaming monitor size.
The more screen real estate you have, the more space it will take up, so if you originally had a smaller desk space, you may need to upgrade to a larger one that can accommodate a bigger monitor.
24-inch Gaming Monitors
Gaming monitor sizes typically start from 24 inches. If you want a smaller and more portable monitor, especially if you are not a heavy gamer, a 24-inch monitor will be best suited for you.
Despite the smaller size, they are also a good option for competitive gamers who want a faster response time. 24-inch monitors are also the best choice for gamers just starting or those with minimal or smaller space for their gaming room. This particular size is the starting point for beginners.
But pairing two 24-inch gaming monitors will help you get by if you are a fan of dual monitors. Sometimes, a dual 24-inch monitor setup is a good alternative for ultrawide.
27-inch Gaming Monitors
Next in line is 27-inch screen space, the most popular gaming monitor size– as a seasoned gamer, you probably had a fair share of experience rocking this monitor size.
Such monitors offer a good balance of screen size, resolution, refresh rate, and response time, perfect for any video game. A 27-inch monitor with a 1440p resolution and a 144Hz refresh rate will perfectly complement your powerful gaming pc build.
32-inch Gaming Monitors
On the other hand, 32-inch monitors offer more screen real estate than 27-inch monitors. This can be helpful for games with a lot of detail, such as strategy or role-playing games, shooting games, and adventure games.
However, 32-inch monitors are only for some as they can be too large for some people, especially if they are sitting close to the monitor or their PC build could be more suited for this beast of a monitor.
32-inch monitors are a good add-on to games with a lot of action, such as first-person shooters or racing games that require a wider perspective for an immersive experience. But remember that ultrawide monitors can be more expensive and bulky for your regular gaming station.
Ultimately, the best way to choose a gaming monitor size is to try different sizes in person and see what feels comfortable. Remember that larger monitors don't automatically qualify as the right gaming monitor size. Choosing the right monitor size hinges on several factors. Continue reading to know more.
Things to Also Consider in Buying Gaming Monitors
Infographic: https://rb.gy/n9c0l
Choosing the right monitor size for gaming is painstaking, and buying one can be daunting with many different models and features. But knowing what to look for lets you find the perfect monitor for your needs and budget. So, chill out and remember these things to consider when buying one.
1. Resolution
Image Source: https://rb.gy/c40kr
The resolution of a monitor is the number of pixels it can display. Higher resolutions will provide sharper images, but they will also require a more powerful graphics card. But, since video games are all about immersive and competitive gaming, high-resolution monitors are ideal for maximizing the visual experience. Such a feature ensures HD and bulky online games run smoothly and vividly.
Screen resolution is a critical criterion you should consider in purchasing your monitor. Today's most common resolution in the monitor world is 1080p (high definition), which spans entry-level and midrange monitors. In contrast, with an OLED screen, ultrawide monitors can have 1440p resolution (2K or QHD) or 4K resolution, also known as Ultra High Definition (UHD).
2. Refresh Rate and Response Time
Image Source: https://rb.gy/9eysy
Screen sizes will only matter a little if your screen space registers slow response and constant lagging. To avoid this issue, find yourself not just a larger monitor size for gaming but also a high response and refresh rate.
The monitor's refresh rate is the number of times per second it can update the image on the screen. Higher refresh rates will provide smoother gameplay and eliminate any traces of lag and delay on your monitor's performance.
Gaming monitors should have a 120Hz refresh rate for optimum screen performance. Bigger monitors, however, can go up to 240Hz or even 500Hz refresh rate.
A monitor's refresh rate must come hand in hand with its response time. A monitor's response time is when it takes for the pixels to change from one color to another. Faster response times will reduce motion, ensuring crisp image transition and unleashing visual accuracy when complemented with a high refresh rate.
While these features require additional expense, they are surely worth every cost. Professional gamers or not, high refresh rate and response time are a must to play games competitively.
3. Other Features
There are several other features that you should consider when buying a gaming monitor, such as support for G-Sync or FreeSync, HDR, and a wide viewing angle. All other features are important in elevating the performance of your gaming monitor and overall experience.
But remember that you cannot have all the features in one; other features may be included while compromising others. Nonetheless, make sure you understand the nature of the features you are getting and decide whether or not you can get by just fine without them.
Some large monitors also have swivel and portrait features to adapt flexibly to your setup. These physical features are a good addition that allows you to have a versatile play and workstation simultaneously. If you're buying your next monitor, ensure you get all the features you need and those tailored to the types of games you play.
4. Price
Gaming monitor price reflects the quality and features you'll be getting. An ultrawide monitor will normally cost more since they are more feature-packed. Hence pro gamers prefer them in gaming tournaments. However, other monitor brands are keen to develop more affordable gaming accessories and monitors without compromising the quality and volume of features. These lifesaver monitors allow you to enjoy a premium gaming experience for a lower price.
Gaming monitors range between a few hundred to over a thousand dollars. Be sure to set a budget before you start shopping so that you spend your money wisely. Setting your price allows for a guided purchase and ensures you get every value you pay.
When buying, look at the prices and compare the features. Other monitors will retail at a higher cost, but the features and performance can be lackluster, while others are a few hundred bucks cheaper but are bang for the buck.
5. Customer Reviews
Image Source: https://www.cmswire.com/-/media/09870267a08047f3b4518f756c2949f1.ashx
Customer reviews are always a reliable reference in purchasing any product. They reflect an honest take on the performance and value of a gaming monitor. When buying online, you can filter the products through ratings; it's best to get those with 5-star or 4-star ratings at least. How many have purchased and rated the product makes for a more accurate and reliable buying guide.
Aside from online references, you can also check out for comments from across the gaming community, with many gamers having their personal preference and takes about the monitor world. Asking them for recommendations for the right monitor size for gaming can give you diverse references and pro tips to help you better decide.
Video: https://www.youtube.com/watch?v=VcaRpStEqVA&pp=ygUpd2hhdCB0byBsb29rIGZvciBpbiBidXlpbmcgZ2FtaW5nIG1vbml0b3I%3D
Top Gaming Monitors in 2023
The right screen size makes a lot of difference in achieving the immersive gaming experience most professional gamers and rookies coveted. With the image details, bigger screen, competitive settings, right pixel density, and powerful graphics card– most gamers will love to get their hands on these important features.
To help you better with your next purchase, here are the top 5 monitors worth checking out.
This sleek and modern gaming monitor offers a screen resolution of 3440x1440 pixels, which is great for playing high-quality video games. The Samsung 34-Inch SJ55W Ultrawide Gaming Monitor is great for multitasking because of the wide display making it great to play games, watch movies, and read documents at the same time.
The AMD FreeSync feature, which synchronizes the refresh rates of your graphics card and monitor to lessen screen tearing, is also supported by the Samsung SJ55W. Serious gamers that want the highest number of frames will find this option very helpful.
Pros
Wide display

3440x1440 Resolution

Multiple connectivity options
Cons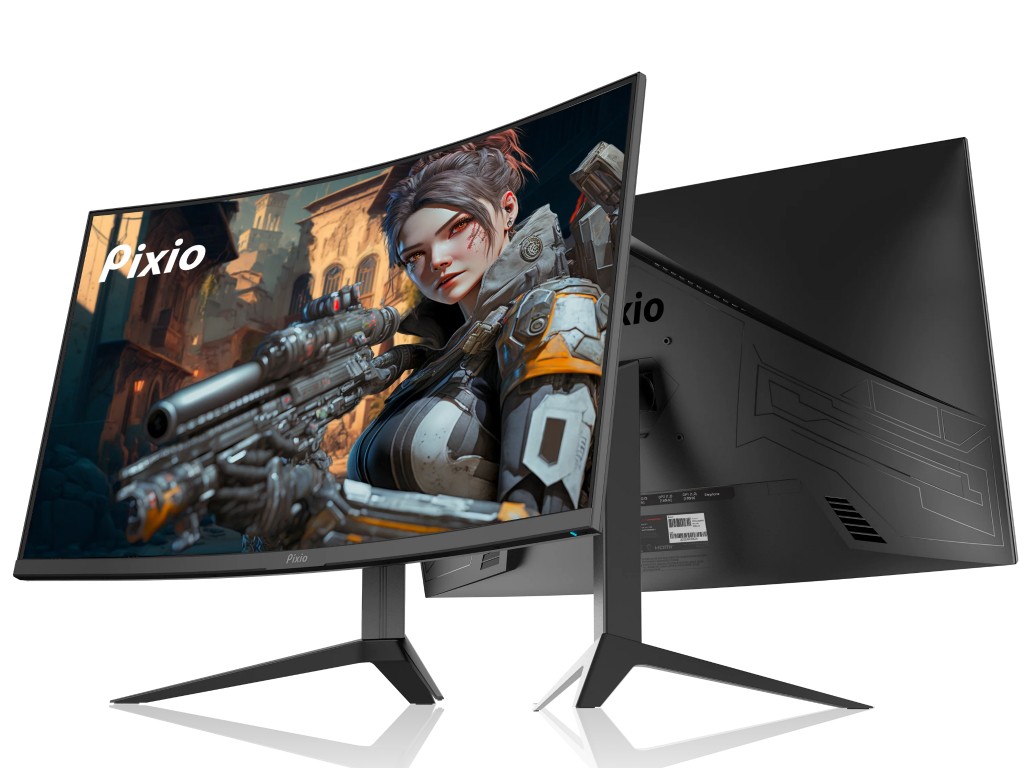 Image Source: https://twitter.com/hermita_akiba/status/1661581024122515458/photo/1
Another budget offering is the Pixio PXC277 Advanced monitor. This time it's in the 27-inch category, with a curved screen. This G-sync and FreeSync-supported monitor makes a case for the best budget 1440p gaming monitor in town due to its competitive fps gaming at 144hz refresh and superb high-resolution VA panel.
This relatively new name in the gaming industry surely makes a mark with this 27-inch budget beast.
Pros
Quick response time
Reduced input lag
High fps gaming
Budget price
High-resolution curved screen design
Cons
Poor black uniformity
Lackluster HDR quality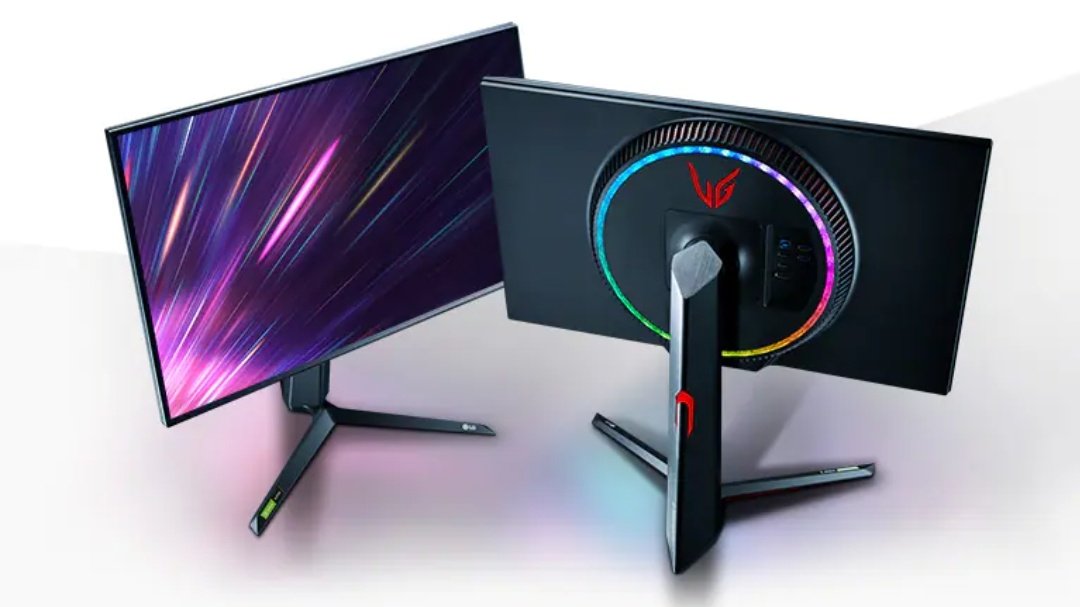 Image Source: https://twitter.com/DealVibes/status/1392595027893755908/photo/1
More than doubling the price of the Pixio 27-inch curved monitors, you can get your hands on the coveted LG 27GP950-B 27-inch UHD gaming monitor. This costly, cool-looking monitor delivers a 4k indulgence with 160hz refresh and a tear-free gaming experience. This 4k beast guarantees superb gaming with quick response, reduced input lag, variable refresh rate tech, and NVIDIA support.
As an IPS display, you'll have to contend with poor reflection management and unsuitability for dark rooms. And for its price point, it could have delivered a more versatile stand with a swivel feature, but no.
Pros
4k display
Image accuracy
Superb response
High fps gaming
Cons
No swivel stand
Low contrast
Bit expensive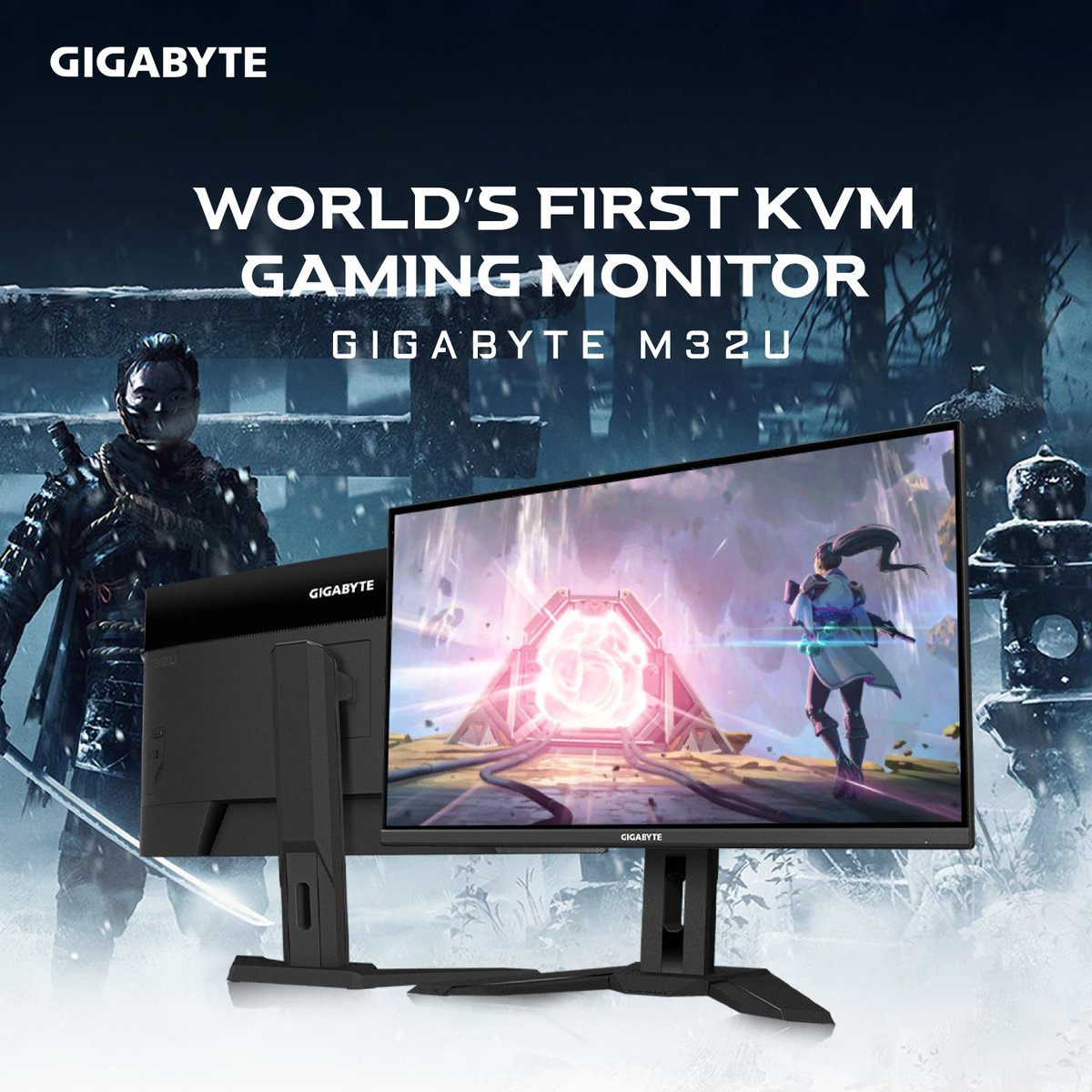 Image Source: https://twitter.com/SmartTechBDLtd/status/1475711140101459969/photo/1
Smaller monitors are becoming more and more obsolete. That's why an ultrawide display is becoming more prominent. The Gigabyte M32U 32" gaming monitor is a budget offering in the 32-inch category with rich features and performance. Its 144hz refresh on a 3840 x 2160 IPS panel makes for a great overall performance with good motion handling.
However, The caveat has low contrast and could be better for a dark room setup. Its HDR property also lacks quality and performance. Nevertheless, this budget 4k monitor remains a reliable gaming companion.
Pros
4k display
Budget price in its category
Good overall gaming performance
Cons
Poor HDR performance
Lackluster audio quality
Mediocre contrast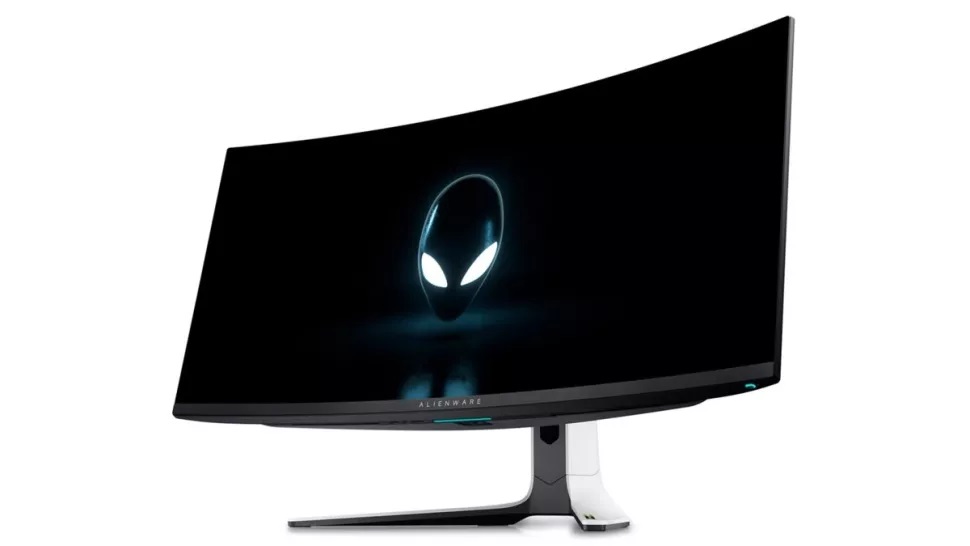 Image Source: https://pbs.twimg.com/media/FIg5wj2WQAQqJ5J?format=jpg&name=medium
Making a mark in the larger screen section and ultrawide screens, the Alienware AW3423DW gaming monitor remains a top choice and the ideal monitor size for many. Dubbed the king of gaming accessories, Alienware guarantees an unparalleled gaming experience in this beast.
Delivering a 175hz refresh on a QD-OLED panel with G-Sync VVR support, this monitor offers instantaneous response and lag-free performance. This monitor's 21:9 aspect ratio is perfect for uninterrupted multi-display setups and HDR games, eliminating any trace of lag while maintaining the best motion handling throughout its usage.
You'll need a hefty amount to achieve all these features, but if you can, it's 100 percent worthwhile.
Pros
Instantaneous response time
High refresh
Best display quality
Balanced contrast and black levels
Cons
Limited connection and compatibility options
Expensive
Acing the Game with The Best Gaming Monitors
Achieving the best gaming experience has much to do with your monitor size. Screen real estate is not something you can leave out the door, and expect to have a superb gaming feel every time you hop on your online battles. A good PC build continues beyond powerful hardware, but it must also include the right monitor size to elevate the visual feel of the game.
It's time to upgrade your gaming monitor and thrive in the competition better. Follow the important discussion this article delivers and the buying guide as your reference to always go right on your next purchase.
To further help you in your gaming monitor quest, visit us at Dynamic Setups. We'll help you with your concerns. You can also comment below; we love hearing from our valued readers!
---